As per normal, I may have missed the obvious, and I have read various other questions that are similar, but here goes.
I have FLAC files with more than two channel info, but Roon seems to like reducing it down to 2 channels because the DAC will only handle stereo.
AirPlay seems to do the same, as does Logitech's Transporter. If I (with difficulty) get the amp to play the tracks by browsing for them in the amps software then they work fine.
How do I get 5.1 material (using Roon) to my AV Amp - Yamaha R3060 - in 5.1 format rather than in stereo and then creating "fake" 5.1 from that.
Case in point: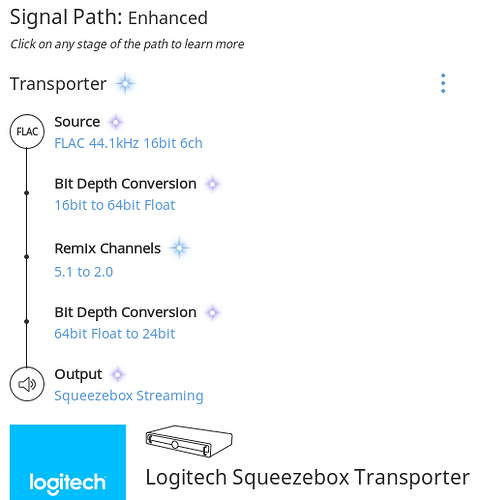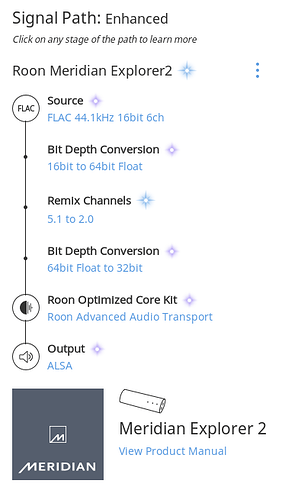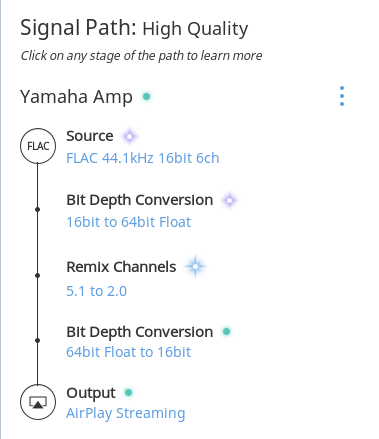 Now if Roon could see the Yamaha amp as an end point… wishlist request to both to Roon and Yamaha.
Thanks in advance - Terry