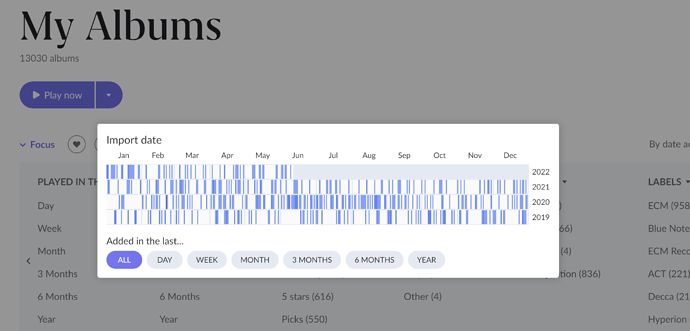 <
Focus option "Added in the Last…" only allows a detailed time based search for the last 4 years.
I have been adding music to Roon for the last 7 years - since Roon began.
If I want to see what music I added to Roon in March 2018, I can't. Although I can for March 2020.
This time specific search function should not be arbitrarily limited to 4 years. It should go back to the user's year zero.
Please make this function as fabulous as the rest of Roon!!