I want to create/bookmark a Focus that contains my never played albums.
For me an album is never played if:
It was added to Roon after the 1st of August 2016, this is after the date I installed Roon and had my initial import. And…
It is never played according to my Roon history.
Yesterday the Focus looked like this: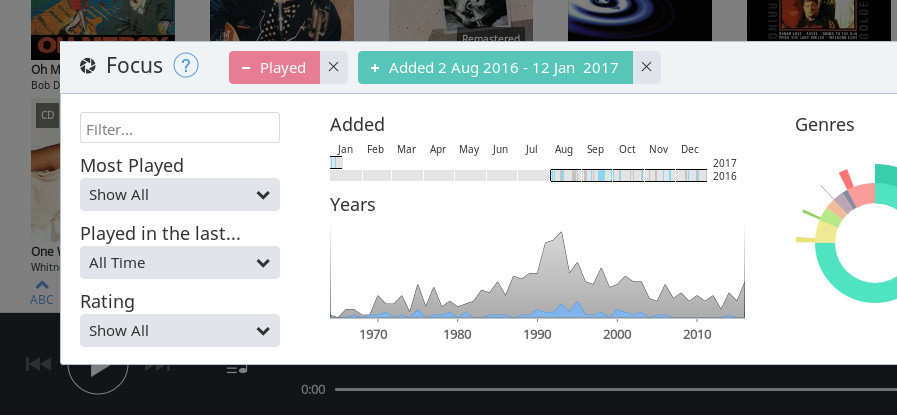 The problem is that there is a fixed end date, when the Focus is saved and used the other day new added albums are out of focus. What I would like to have is '- Played' and '+ Added ≥ 2 Aug 2016'.
Can this be achieved? Greater/equal selection can be done with the Years focus.