I will attach screenshots, but I have created a sample bookmark with a "Focus" on 24-bit + Classical genre.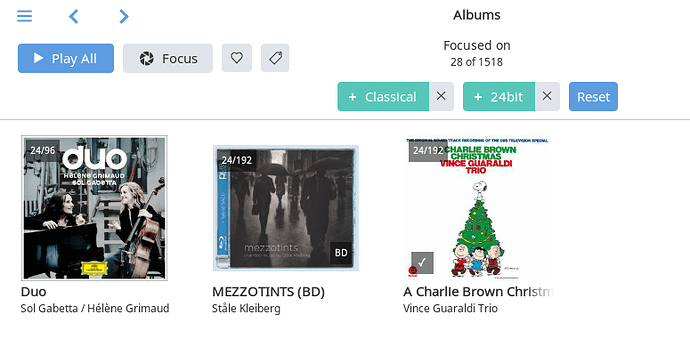 Works fine, but for some reason this collection includes Vince Guaraldi Trio's "A Charlie Brown Christmas". Looking at the album in Roon, there are NO classical tags for this album.
There are some odd choices included when I expand this to all "Classical" albums (i.e. remove the 24-bit filter), but from what I've observed, these "extra" albums all include the classical tag which I can manually remove (e.g. Full Metal Jacket Soundtrack).
It would really be nice to add an option to the "Focus" dialog to use ONLY embedded genre tags, as opposed to the dozen or so genre descriptors assigned by Roon. Not in general, but just for the purposes of using the Focus feature.