One of my endpoints is a Win10 laptop running Roon with a Focusrite Clarett 2PRE USB, which has 4 channels out. I am running Roon Core on another desktop PC. Windows, Focusrite drivers, Roon etc are all up-to-date. Both ASIO and WASAPI are showing up in Roon: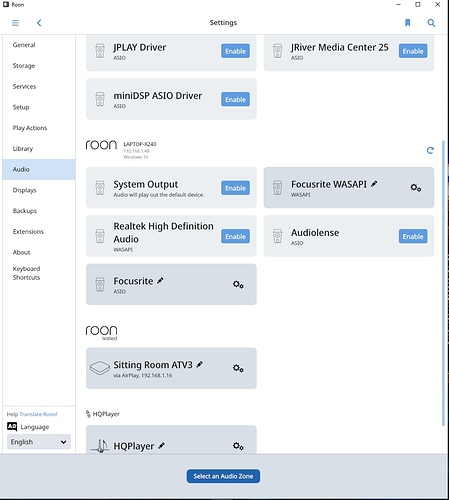 However, under the advanced settings for ASIO, I cannot change the Channel Layout from 2.0 as it's greyed out: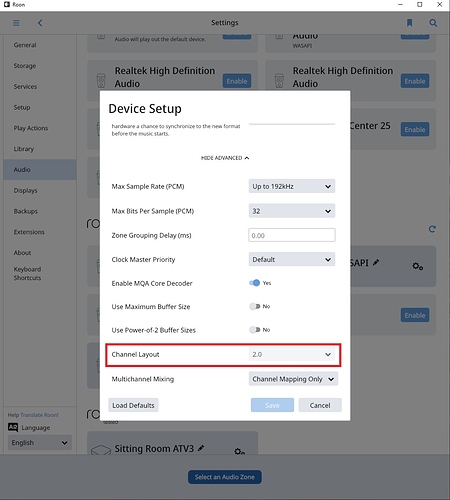 This is the case whether I try to change on the Roon Core machine or the Roon laptop to which the soundcard is attached.
Under the WASAPI settings, the option is not even there: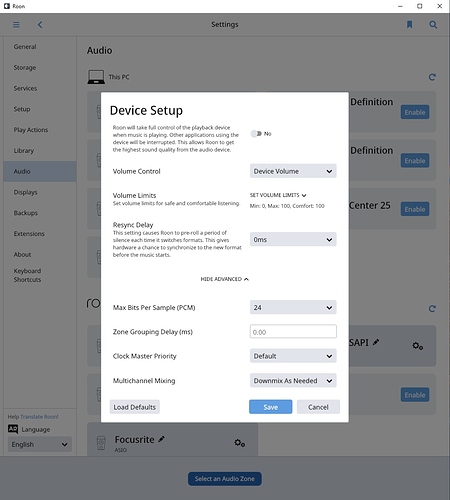 Now, I know the interface is working fine because I had just used it to measure and generate filters in Audiolense for a 2.1 setup and went to Roon to try them out (and no, neither Audiolense or any other audio application is running on the laptop).
@Peter_van_Rensburg mentions having the same problem with his Focusrite Scarlett 2i4 device in this thread in 2018 but it is unclear whether it ever got sorted…