@support, There are two problems with this Qobuz compilation.
Most of the multi-part works are not grouped.
There are also lot of concatenated artists, using a forward slash "/" separator. Eg.
Royal Philharmonic Orchestra/Ulf Björlin/Marian Migdal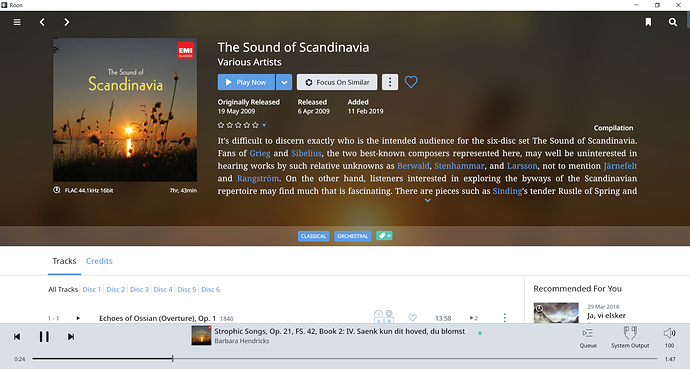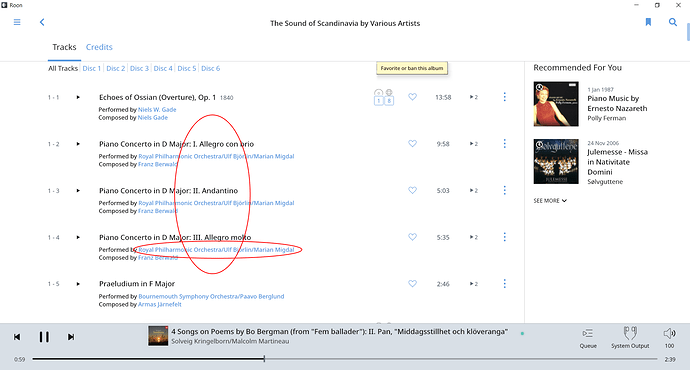 On the second point I raised this issue a long time ago, before ver. 1.6.
At the time the conclusion was there was an error in the Qobuz ingestion logic and it was fixed in ver. 1.6. I am going through the process of re-importing a library and I am seeing this problem a lot. So if it was fixed, has there been some kind of regression error in ver. 1.7?
In my Import settings I have also tried setting the forward slash "/" as an artist delimiter. But it is still being ignored. Have I misunderstood this setting in a Qobuz context or am I just doing something wrong?