I'm for keeping the photo and pets threads together. I'm expecting you all to raise your snap quality game…
Maybe I need to buy a new full-frame DSLR and a 200 f/2 again!
Yeah, he's super-cute (and KNOWS it) and has an affinity for the ladies of the 2-legged variety!
Were I single, 20 years younger and much better looking, he'd be my route to an endless list of young ladies' phone numbers!

Looks like someone made a photo corner for peeps to share and talk about gear.
Thanks to @PixelPopper
Yes, I had a pair of cocker spaniels. What a magnet.
But the ultimate was Boomer, just melted hearts.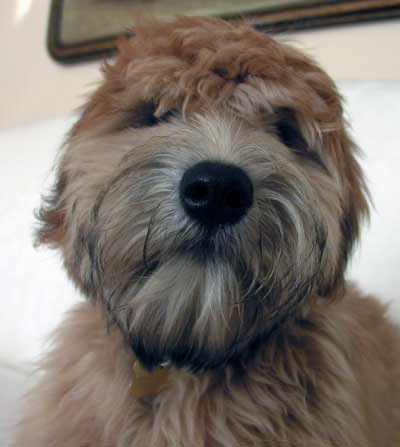 Too nice a day to NOT knock off early and have a "beer" with my dog. Miller Lite for him.

Belgian triple for me.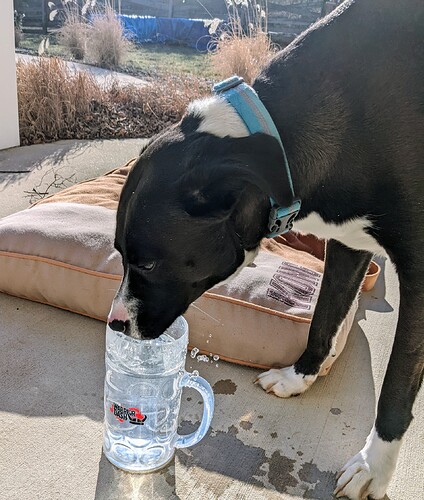 A place for photos just taking off….
If I was the Wombat I think I would be pretty chilled also.
Well, he's grown! Sure hope he's alrite, considering the "collar"?

Ah, the cone of shame… Watson's wearing one as well at the moment - he will insist on licking a hotspot on his leg…
Chewing on their foot and licking is very problematic but there is a reason.
The most common is allergic dermatitis. The vet likely knows this.
Might be asking an obvious question here Carl, but have you approached your landlord directly about pet ownership?
I've found that, despite "no pet" clauses, some landlords are OK with responsible pet owners and will make exceptions.
Canton, GA
Athens, GA
Greenville, SC
Soon: Boston, MA