Looks like someone made a photo corner for peeps to share and talk about gear.
Thanks to @PixelPopper
Yes, I had a pair of cocker spaniels. What a magnet.
But the ultimate was Boomer, just melted hearts.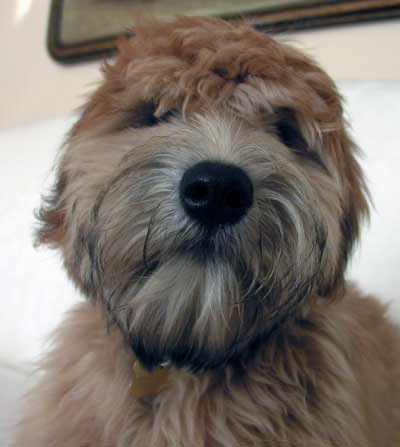 Too nice a day to NOT knock off early and have a "beer" with my dog. Miller Lite for him.

Belgian triple for me.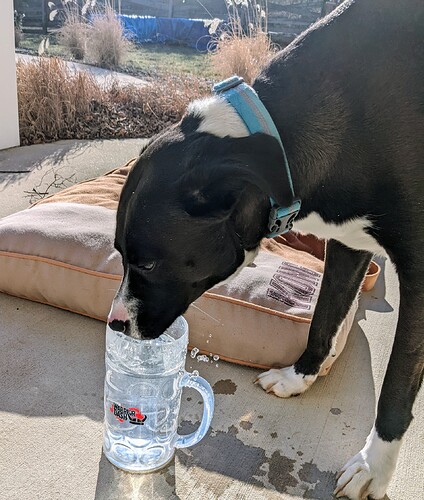 A place for photos just taking off….
If I was the Wombat I think I would be pretty chilled also.
Well, he's grown! Sure hope he's alrite, considering the "collar"?

Ah, the cone of shame… Watson's wearing one as well at the moment - he will insist on licking a hotspot on his leg…
Chewing on their foot and licking is very problematic but there is a reason.
The most common is allergic dermatitis. The vet likely knows this.
Might be asking an obvious question here Carl, but have you approached your landlord directly about pet ownership?
I've found that, despite "no pet" clauses, some landlords are OK with responsible pet owners and will make exceptions.
Canton, GA
Athens, GA
Greenville, SC
Soon: Boston, MA
Another day, another black cat shot.
The tailless monster, Sid, has pinched a prime sheepskin spot from our grey, old-man, special-needs Kev. This kind of eviction is a daily activity and as Kev weighs half what Sid weighs, the outcome is inevitable. Kev does put up the occasional, short-lived, perfunctory paw of defiance, but mostly respects that there is a natural order of things around here. Feline politics is always amusing.
Kev sauntered off to find a sunny window spot to slob in. He runs his own race, bless him.
So here we have a rare on-lap event from the tailed-one, Madge. She must be chilly. She's normally a sit-by-your-side type of moggy.
I'll take the wins where I can.