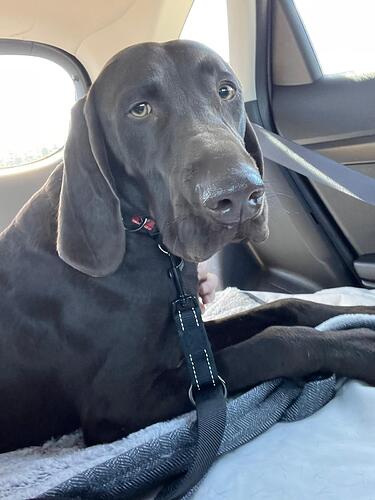 My daughter picked up this beautiful 18 month old girl 2 weeks ago. Indi is not technically a rescue as she is the sister of my son's German Shorthaired Pointer.
Has had a Phantom Pregnancy and the breeder's current stud is too closely related to breed with her.
She has now visited with our 2 a couple of times in the last few days and after a bit of growling they now get along very well.