FWIW
Content you're reporting an issue with
Artist issue, not album issue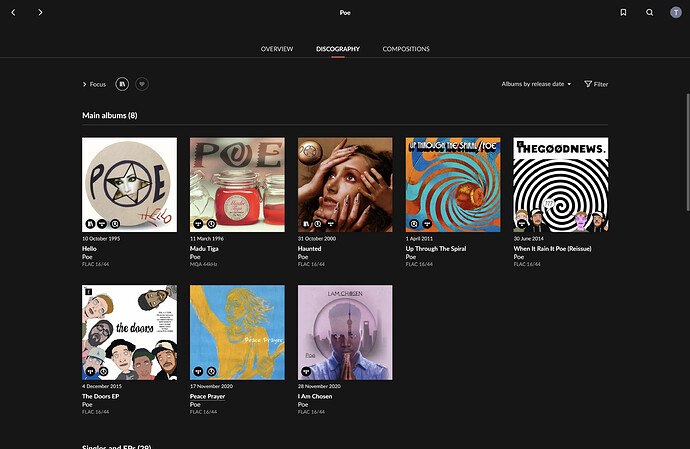 There's at least 4 different artists represented in this discography. The Overview and Compositions page are consistent with Poe (Anne Danielewski) which are the first and third album shown.
Have you made any edits to this content in Roon?
I don't think so.
Is this content from local files, TIDAL, or Qobuz?
Qobuz and Tidal. No local files.
Screenshot of import settings
N/A
Description of the issue
I color coded the different artists. I think all the yellows are the same. Hard to listen to long enough to tell.