Forza Audioworks Noir Hybrid HPC Headphone Cable For Audeze & ZMF Headphones + Adapters!
You get three different available amp connections:
4-pin XLR built in to the cable
4.4mm Pentacon Balanced
6.3mm / 1/4 in. single-ended
All genuine Furutech connectors with mini-XLR termination at the earcups for both Audeze LCD and ZMF headphones.
This is Forza's top-of-the-line headphone cable with strands of high purity occ copper as well as pure silver (no silver-plated copper!)
Asking $390. With the adapters, this is an over US $450. package. This is a good opportunity to skip the build time and $40 mandatory shipping from FAW from Europe. Offers considered.
This is simply the highest quality headphone cable I have ever had. I now only have need for single-ended so figured I would buy another Forza cable that doesn't use adapters.
Cable length is 5ft. Each adapter length: 11" end to end. Everything in new flawless condition, in the factory box.
Includes FREE USA SHIPPING. I am located in the SF Bay Area, California. (I can ship to Canada as well, contact me for a shipping quote for Canada)
Here's more information on these cables from the maker-
High purity, 8 strands of 26AWG cryo 7N UPOCC copper/silver hybrid wire in semi-Litz geometry with PE insulation. NOT silver plated (SPC), but true hybrid UPOCC silver/copper wire. Blend of the best materials available for superior sound experience and ergonomics.
Proprietary 4x2 geometry for superior EMI reduction and reduced stereo crosstalk without the need for bulky screening braid altering flexibility of cable.
Highly flexible thanks to custom formulated PE insulation, 56 individual strands in 7 groups in semi-Litz geometry. With addition of our proprietary braid the cable is pure pleasure to use both at home and on the go.
Exquisite, elegant black design finished with black anodized, CNC aluminum splitter with laser engraved Forza AudioWorks logo.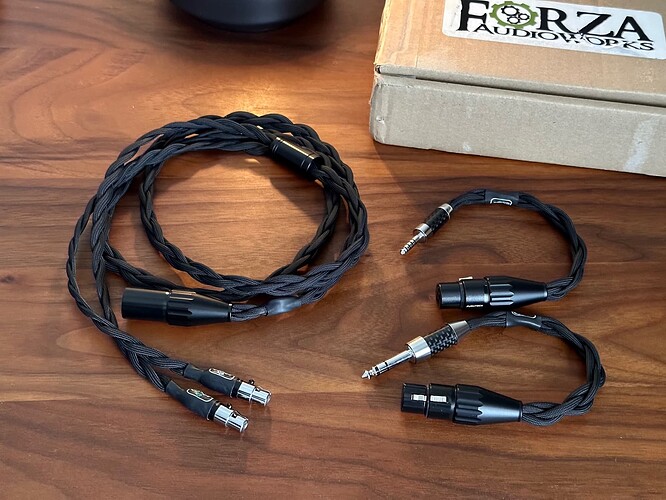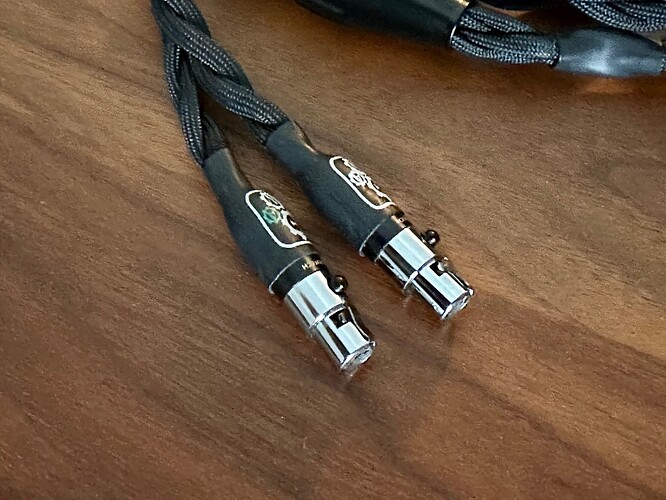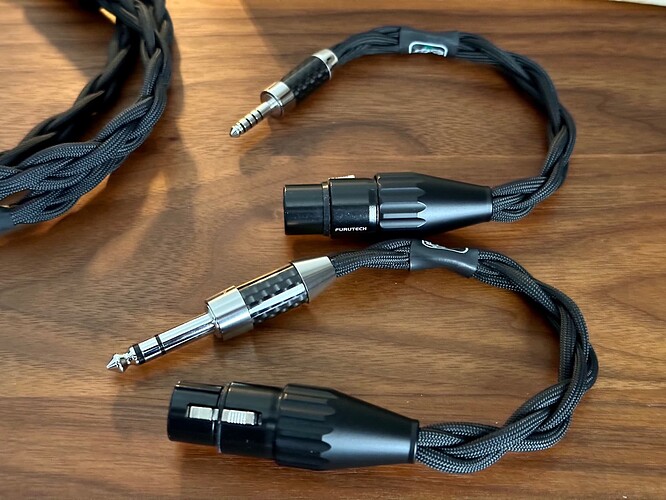 Add images