I didn't end up doing as much headphone listening as expected, so I'm selling this. $120 shipped to Continental US. Paypal preferred.
24-bit/192kHz USB DAC with MQA decoder and renderer + headphone amp in one small housing.
Inception screenshot below shows it in action.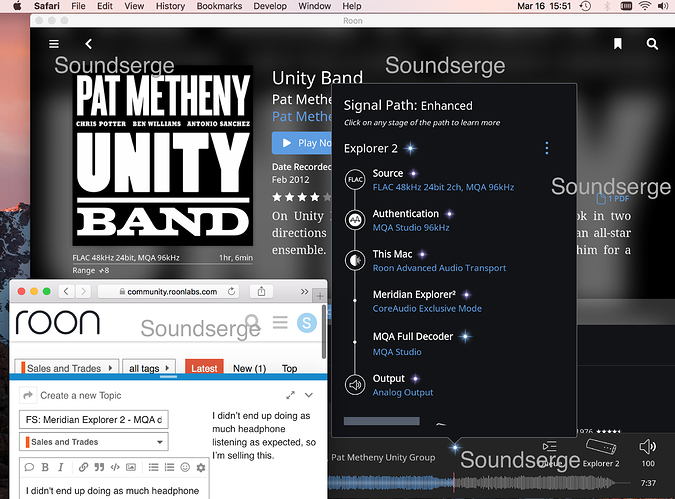 Photo of the Explorer 2 with blue MQA LED on, together with original box.