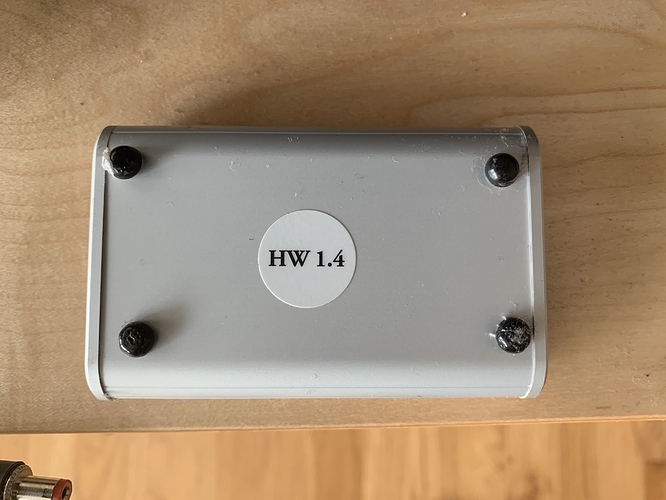 Up for sale is a Sonore Microrendu 1.4 with Uptone LPS-1.2 Power Supply and Sonore DC4 Power Cable.
Looking for a new happy home.
Model:
Microrendu 1.4
LPS-1.2
DC4 Power Cable
HW Version:
1.4
SW Version:
2.7
Owners:
1
Physical Condition:
9/10
MicroRendu marking has faded and rubber feet need to be glued back in place
LPS 1.2 flawless
Tobacco/Pet Free:
Yes
Included are:
Microrendu
LPS-1.2
DC4 Power cable
Original Packaging for the LPS-1.2
Power cord (Meanwell energizing PS)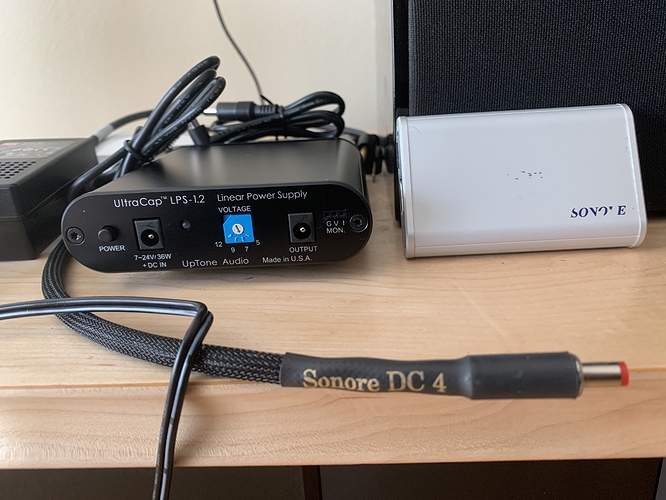 Specifications:
Microrendu:
AUDIO: Supported File Formats:FLAC, ALAC, WAV, AIFF, MP3, AAC, OGG, WMA, WMA-L, DSF, DFF
Native Sampling Rates: 44.1kHz, 48kHz, 88.2kHz, 96kHz, 176.4kHz, 192kHz, 352.8kHz, 384kHz, 705.6kHz, and 768kHz
DSD formats: DSD64, DSD128, DSD256 and DSD512
Bit Depths:16, 24
CONNECTIVITY: Network: Gigabit Ethernet RJ45
USB:1 USB port for your DAC
Power input:6-9 VDC at 1 Amp min.
Power connector: 2.1mm x 5.5mm (center +)
Network Protocols: DLNA, Squeezebox®, Roon RAAT, NAA (HQplayer)
USER INTERFACE: Android:App Available Online at Google Play Store - OrangeSqueeze
iOS: App Available Online at Apple App Store - iPeng
Roon iOS or Android App
DIMENSIONS: Size: 3.5" x 2.2" x 0.7"
I am asking $650.00 + Shipping Original price for these is well over $1000