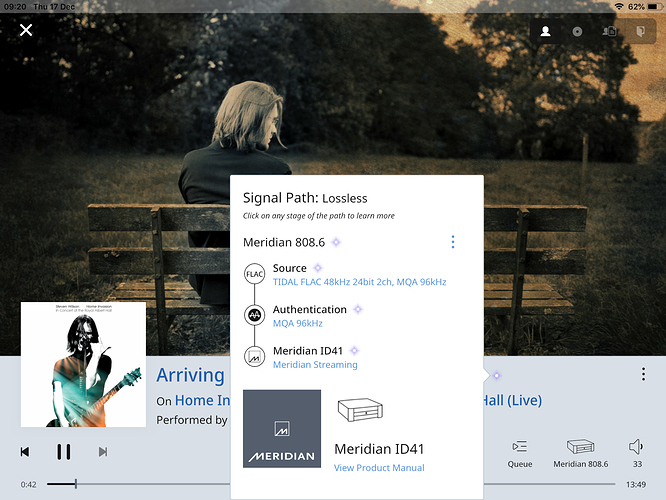 A basic question which I'm hoping someone could explain.
Regarding the signal path function within Roon GUI when used within a complete end-to-end MQA enabled Meridian set-up.
Q. As the speakers in a Meridian system also provide the rendering function in full MQA unfold, why do they not appear within the signal path chain? Why stop at the ID41 for illustration purposes?