How do l enable the gallery display in the new update?
Ray
In the Now Playing screen, click the 3 dots icon and select Configure Now Playing Screen.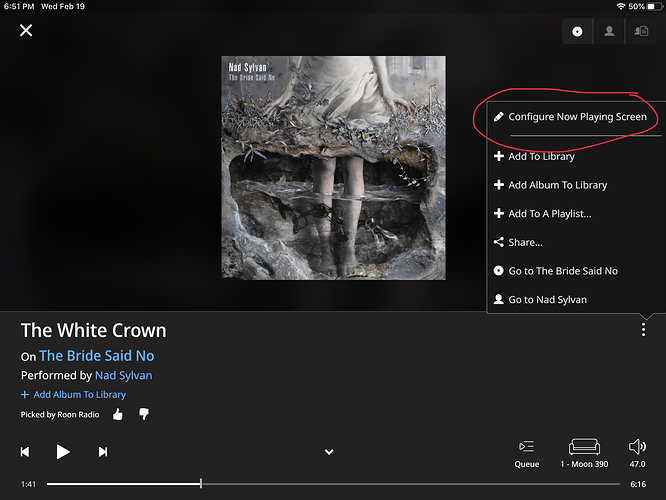 Then select Album Art Cycle Through Gallery.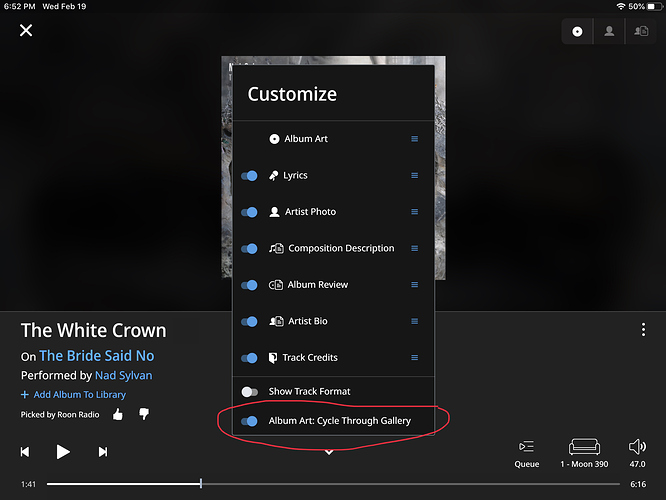 Thanks
I've done that but still nothing happens
I understand that the now playing screen will show more pictures around the art work
Or is that wrong?
Ray
Hi Ray,
I'm not sure if there are Additional Images on streaming services supplied albums. The Roon users that have their own rips of cd's or downloaded music may have extra images that Roon will scroll through.
If you go to Album Browser and then Focus > Inspector > Has Additional Images, this will show you if you have any albums in your library that Roon will scroll.