What kind of remote device are you using here?
Do you see this on other remotes? Does the same thing happen for other artists as well?
The screenshot above is from my Win 10 machine. MacOS replicates this (so does my iPad Pro 12.9 (3rd Gen)- screenshot from iPad: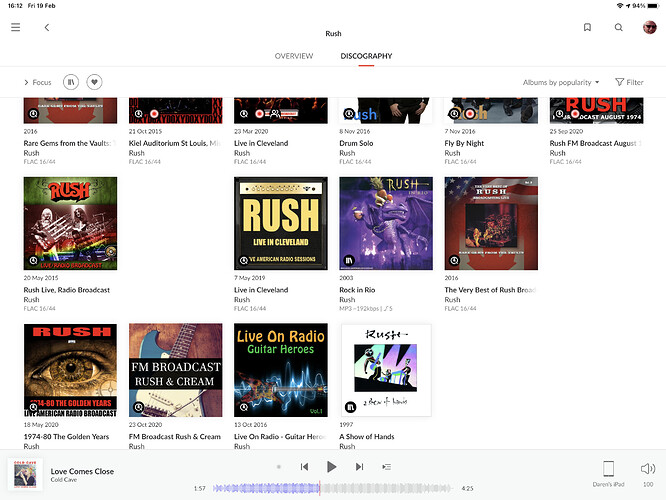 I've found another artist with the same issue (replicated in all devices) - here is the iPad screenshot: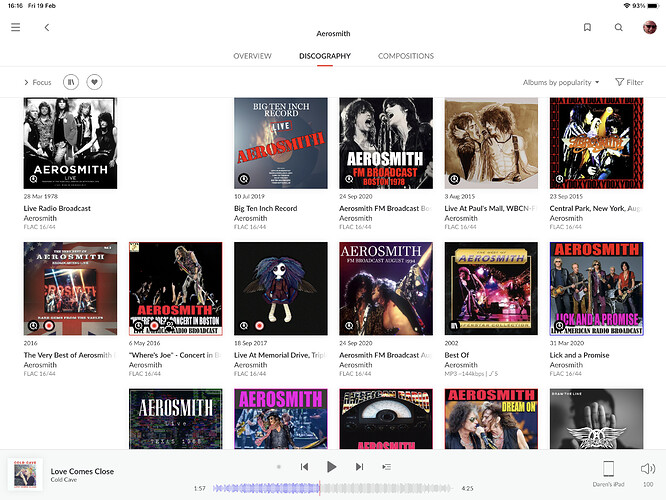 Thanks for your help.
The blanks have disappeared for now.
This topic was automatically closed 365 days after the last reply. New replies are no longer allowed.