I thought I would take a look at album genres. I found the following album, and it has the genres below it: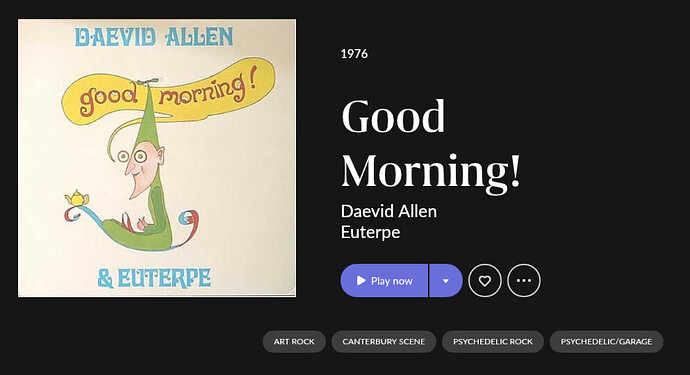 Now, I can agree with the first 3 genres listed, but this album is not psychedelic/garage. Psychedelic yes, garage no. So I go to edit the album to remove this genre: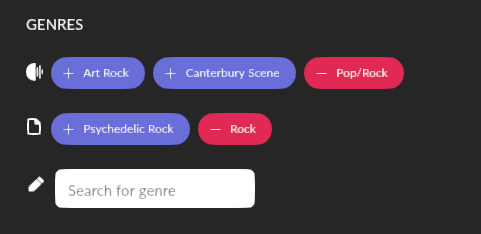 Hold up! The genres here don't seem to match with those listed for the album! Where is psychedelic/garage??