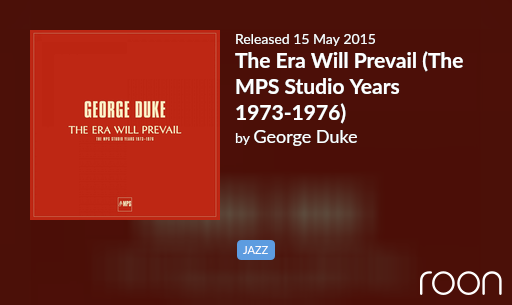 If anyone is familiar with the George Duke album Liberated Fantasies please help me out.
I just bought the above album on Qobuz and the final 9 tracks are from liberated fantasies but it's a mess.
First track Don't be shy is wrong. Track 4 What the… which should be 33 seconds leads into Don't be shy.
The Faces in Reflection album ends with north beach instead of faces in reflection no. 2 but easily corrected. This problem is the same on Apple Music but not on Spotify which is correct.
I can't believe this has gone uncorrected for 7 years or have they just mucked about with it.
If you know this album give a brief listen on Qobuz please and posting here because not a roon problem.