Ok, I've been struggling with this for a bit now… Tried everything but there's something I'm missing.
It should be straightforward - I have a headless Mac Mini. USB > a DDC device which identifies as Combo384 Amanero > my DAC via AES/EBU.
I normally direct Roon to the DDC and everything is sweet. I have installed HQPlayer4Desktop and attached it to Roon. It's available as a Zone. I select it and hit play and nothing happens.
In Preferences in HQP I have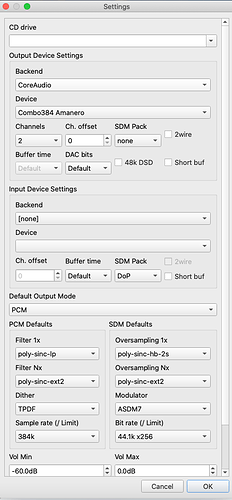 Is there something obviously wrong here?
Thanks!