Roon Core Machine
MacBook Air
Networking Gear & Setup Details
Netgear Nighthawk
Connected Audio Devices
Number of Tracks in Library
17,000 tracks
Description of Issue
I use an "Explore" tag to listen to new albums in Arc. I add the album to my library, add to "Explore" tag so I can come back to it later.
In Arc I can see a whole slew of albums under that tag that shouldn't be there.
Looking in the regular Roon, they are not under that tag. That being said, something weird is going on. If I filter my albums looking for one example (Rain Dogs), it is actually present in my library.
I did add this to my library and this tag a long time ago but I removed it after listening.
When I try to remove it, I can't because according to roon it doesn't exist ?!.
I tried library cleanup and that did nothing.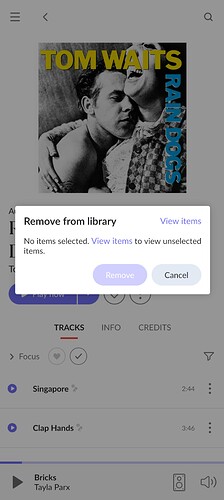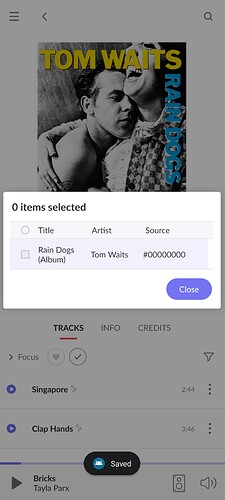 There are a lot of these ghost albums polluting my explore tag in Arc and the album's are all like this, they exist but they don't exist.