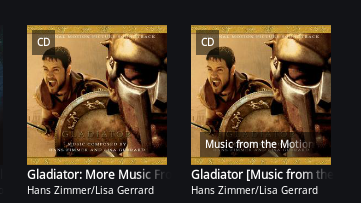 There are two different albums for this film: the original OST "Music from…" and "More music from…".
In the album look-up you see the two variants but they are all equivalent and sit under the "More Music from…" version. So, even when selecting the OST, it is displayed as the other unless manually edited.
Can you remove the equiv please ?
Thanks