Content you're reporting an issue with
There are two bands labelled as Gryphon, one is folk progressive and the other isn't. See also in singles. Albums not in my interest are "Trouble" and "BIG BANG vol.1".
Have you made any edits to this content in Roon?
Can't remember
Is the album identified in Roon?
yes
Is this content from local files, TIDAL, or Qobuz?
Qobuz
Screenshot of import settings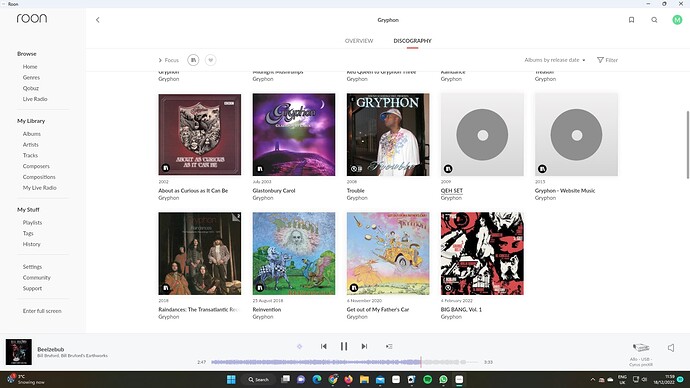 Description of the issue
Two bands identified as Gryphon and they need separating