I updated to 1.6 this AM & subsequently added a couple of different versions of Ravel's "Daphnis & Chloé" and of the corresponding orchestral suite. Roon didn't recognize either pair as different versions of hte same composition. When I search for them in order to force recognition with a "Merge Compositions" and select a pair, No "Merge Compositions" button appears, as illustrated here: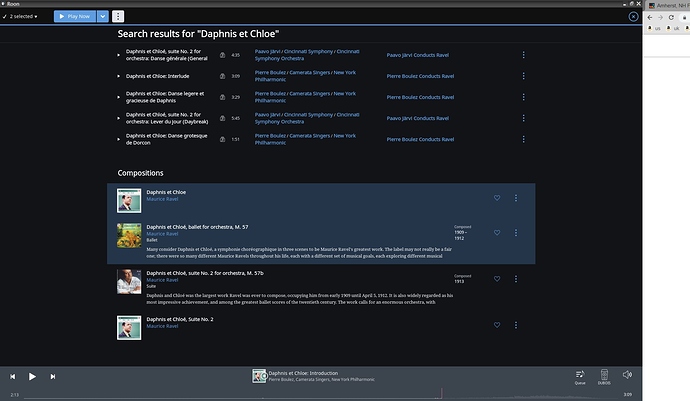 Other information that may or may not be relevant:
One of the albums/collections added (shown as items 1 and 4 in the list illustrated here) was not successfully identified by Roon nor could I appropriately force identification: Roon offered no acceptable possibles.
Even though the different releases are/contain versions of the same composition, the track (WORK/PART) divisions in the different releases do not correspond, e.g. item 1 in the illustrated list contains 13 tracks, item 2 consists of a single track that occupies the entire CD.