I can't seem to get hqplayer to output DSD256 anymore. It worked once. No pops, dropouts or clicks. Played audio for about 20 minutes without problems. I quit hqplayer, came back a bit later and relaunched hqplayer, now it won't output above DSD128.
When it was working I had no issues with any of the poly-sinc filters, even the sync-m worked ok. I had also tried using different modulators (DSD5, DSD5v2, ASDM5, DSD7, ASDM7, DSD5v2 256+fs and DSD7 256+fs) and they all were outputing DSD256.
I have not changed anything in the path from when DSD256 was working to when it's stuck at a max of DSD128.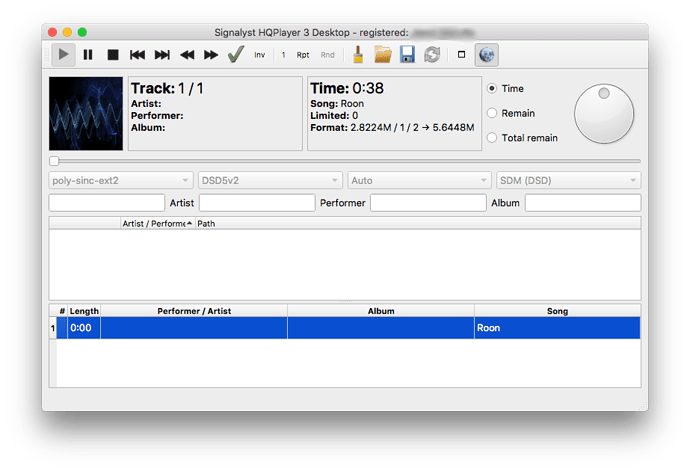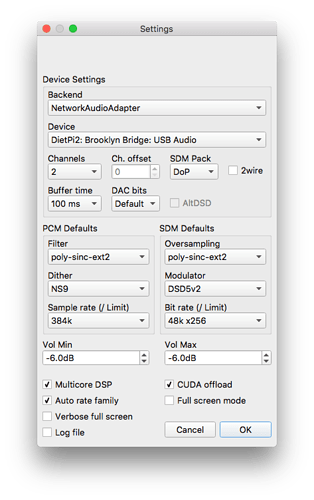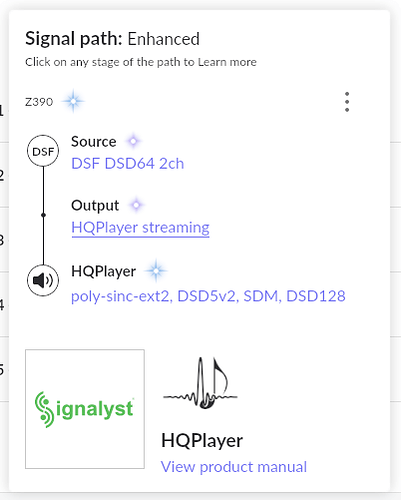 The NAA is on a raspi2 usb stub connect to usb regen, and then another usb stub connect to the brooklyn.
Before I started all this the dipiet version was updated and I uninstalled and then reinstalled the NAA to make sure it was on the latest version. I believe it is 4.1.1 or something.