I just installed ROCK on a NUC7i3BNK, after having its BIOS updated to v69.
I would like to use the NUC as a core and as a bridge, using its HDMI port connected to my amplifier.
The problem is that I cannot enable the NUC HDMI output (it keeps "enabling…" but it never completes):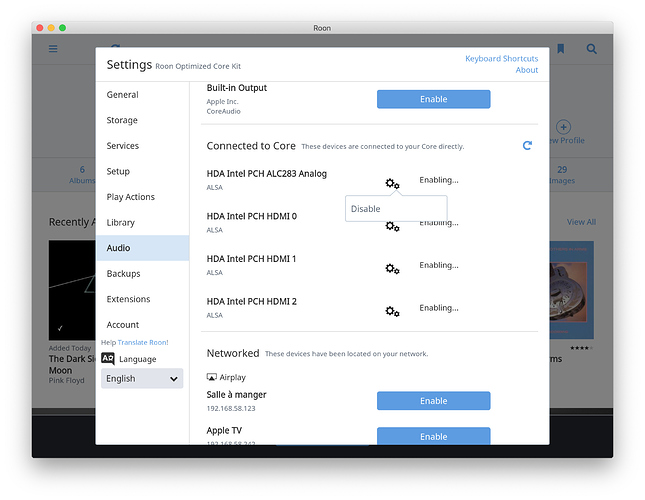 I tried all the adapters (HDA Intel PCH HDMI 0, 1 and 2 as well as HDA Intel ALC283 Analog), none works.
So I decided to install Roon on top of Ubuntu 18.10 server on the same computer. I installed roon server and it worked instantly: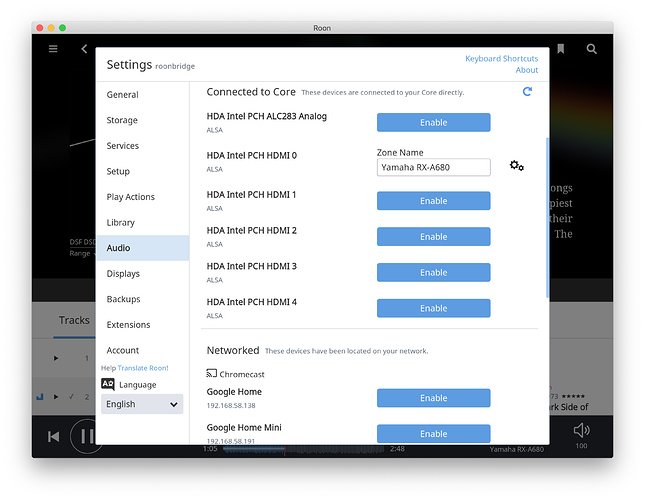 NB: The multichannel speaker mapping is correct. (Hurray!)
So I guess I'll stick with Ubuntu for now but that is weird, am I the only one with this problem?
Ben.