Nice setup. Mine below now using RoPieee on my Pi4 with Cobalt using WiFi (very stable).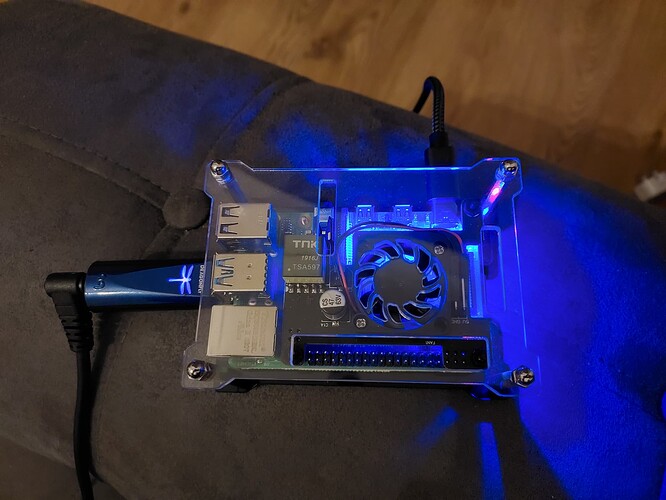 Via iPhone it sounded boxed in and only exceptable at 45+ on the volume slider on Roon.
Via RoPieee, same SPL at 20 on the slider scale.
Via my Dell Core with Exclusive mode enabled it sounds far better via the Cobalt than both the above.
Hmm!