Playback is stopping randomly several times a day on my Raspberry Pi endpoint. It's connected via wifi using a USB wifi adapter (I thought this issue could be the internal Wifi, so I got an adapter with an antenna).
I've had a look at the servers logs and can't make much sense of them. The remote will throw an error in orange but it's not too helpful either.
The wifi seems to be holding strong with an uptime that doesn't indicate connection drop outs. Good signal, and plenty of Rx/Tx speed. The pi is sitting about 6 meters from the AP and has clear line of sight. It's a Unifi wifi network and the only other wifi endpoint I have is a Sonos Play:1 which performs brilliantly even on the other side of the house or outside through multiple walls (with a much worse signal).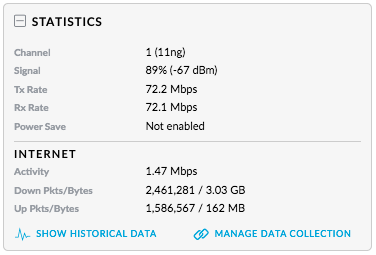 I've been considering ethernet but its going to be a bit of work to do it neatly so I'd love a solution to getting it to work on Wifi.