Core Machine (Operating system/System info/Roon build number)
Windows 10 Core i7, updated core <3 weeks old.
Network Details (Including networking gear model/manufacturer and if on WiFi/Ethernet)
Audio Devices (Specify what device you're using and its connection type - USB/HDMI/etc.)
Description Of Issue
I have an album that is correctly identified as to title and tracks but has no album cover. Using the Roon iOS app, I edit album, go to Edit Album Artwork and a Roon tells me there is none.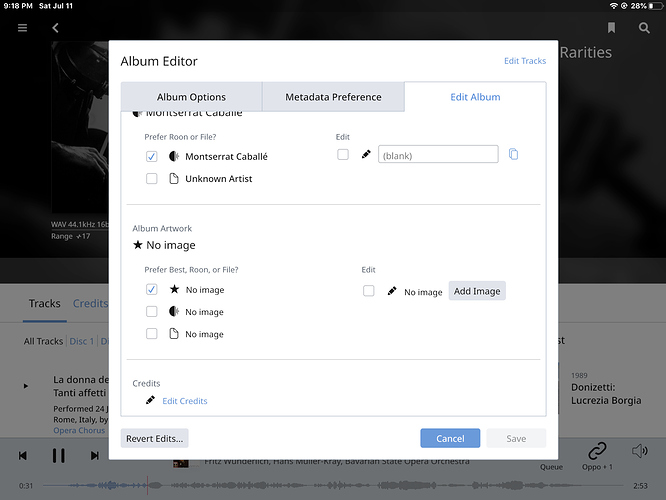 It asks for the URL. I copy an image of the album which I assume puts it on the Clipboard, and then I paste as requested, but Roon cannot process the URL.
It gives me this message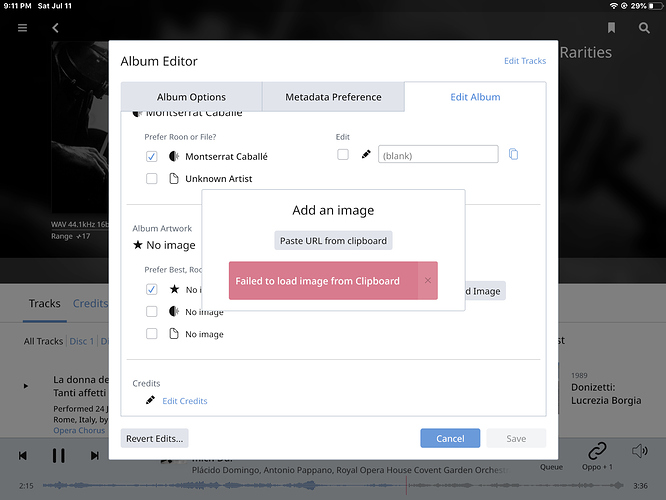 Why isn't it working?
Am I failing to get it on the Clipboard?
If so, how do I get it on the Clipboard?
It would seem far easier to use the same process as here on the forum to add an image as I've just done for this post. I just go to my Photo Library and pluck the correct image. Dead easy.