Song by Qobuz 1 Kele
Joy on TIDAL
The world music of Korletey Mimpey from Ghana is described as hiplife or Afrobeat. Living in the United States, the music had to pause until 2019, when he took off again with the stage name Vudumane. He started writing songs at the age of 11 using foreign beats and performed on stage with many Ghanaian musicians. He attended Kokomlemle Primary and High School and Harvard College in Kokomlemle.
Presented here are 3 music tracks that show his musical roots well. They are presented via the programs Roon, Foobar2000 and Lollypop in very different ways.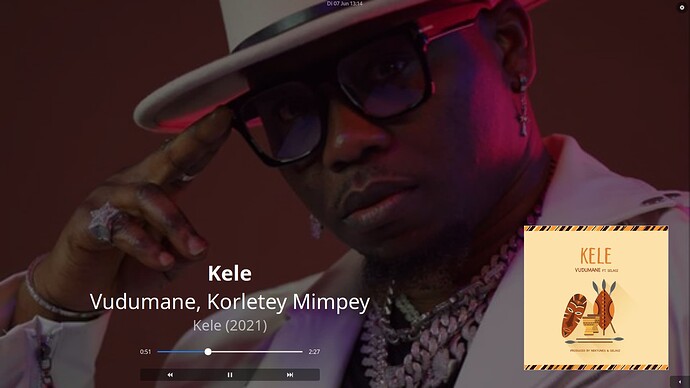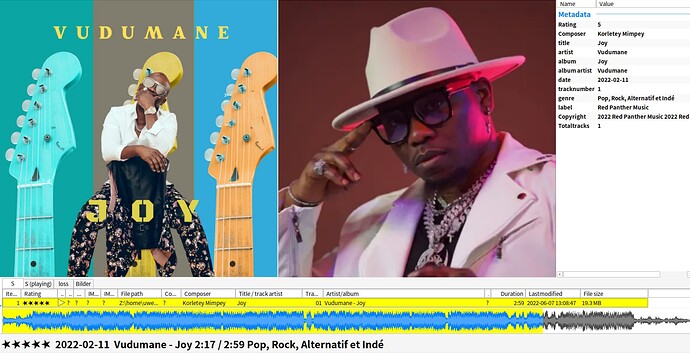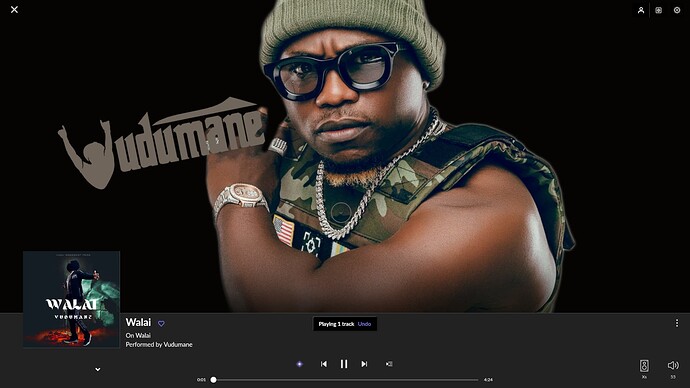 Lollypop uses the same image that is stored in the file with Foobar2000. Roon was made nicer with Valence and is now available for all Roon interested people. With Pop/Rock it is classified at Roon very generally and gets also no identification or other Information.
Now the topic
I found this artist via Vudumane songs download: Vudumane MP3 new songs, lyrics, albums, playlists | Boomplay Music where I also found the other artist picture. It does not always have to be Spotify, Apple…
Even off the beaten track, there is much to discover.
Who uses helpful tools, but almost always comes back to pages that are linked to the recommendation system of Spotify. If you enter a song you love here, you'll get a whole playlist back. https://songslikex.com/
If you want to see what other music services have to offer, you can use https://odesli.co/, and if you want a music folder of world music, you can select countries, genres or styles here. 2021 Around the World.