So here's the problem:
I have a lot of old bootlegs and singles that I've accumulated when I was deejaying, and those won't ever get proper metadata because there simply isn't any. They clutter up my Roon library with a lot of generic albums that contains only one song and no proper metadata, and their respective album views are pretty useless since they hardy contain any information.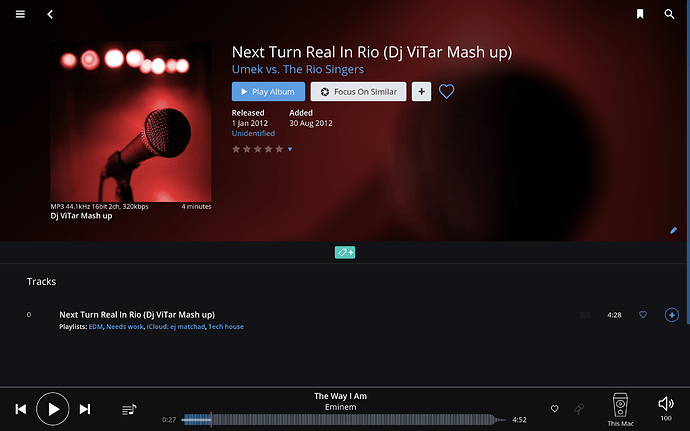 No meta, no fun
At first, I was about to skip these tracks altogether and start over with Roon, but I decided not to because I want to use Roon for all my music needs. Even if I don't listen to them often, I want to keep them.
My feature request:
I would like a way to get these tracks out of the album view and into a simple list. Lists may be boring, but so is an album view without data. This would ensure a rich user experience where possible, and a stealthy approach where it's not. Basically, I would like a Hide Album feature that only hides the actual album as a view mode, but not the tracks which still would show up in searches and the tracks view.