Hi @support,
Is it possible to hide or not display unnecessarily displayed HDMI interfaces?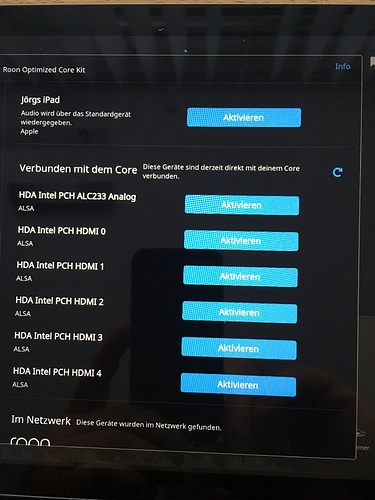 Thanks Joerg
Disable them in the BIOS of your Core computer.
But when ure using them (tv, brplayer, etc) that's a bad advice. Just one of the flaws in Roon's design imo.
Yes, of course you should not disable audio interfaces you want to use – that's a given.
Roon settings shows all available interfaces at your disposal. It is up to you to enable them for use. When not enabled, they will not show anywhere else in the interface.
Now how is that bad design?
If I disable them in BIOS , I disable the only display port on the nuc. Is it right or wrong??
What's with visualisation of BIOS then??
You can disable HDMI audio in Devices > Audio (off the top of my head).
The question is: why would you want to? They do not hurt anyone.
You're right, they don't hurt,but they make the display in the mask confusing.

Hi Daniel, would be nice, if you do this. Thanks

Done.

Just for your information.
I've tested disabling HDMI Audio in BIOS --> brings no effect. The same as before in the audio devices mask at Roon.
@RBM sorry, no solution
I also need this since my wife is confused with so many HDMI. In my case, I have one HDMI output but I got 3 HDMI in this page. That is confusing.