Core Machine (Operating system/System info/Roon build number)
2011 MacMini
Network Details (Including networking gear model/manufacturer and if on WiFi/Ethernet)
Over wifi
Audio Devices (Specify what device you're using and its connection type - USB/HDMI/etc.)
HifiBerry Digi+ with Ropieee into a Denon Receiver
Description Of Issue
No issues playing anything directly off the MacMini in my main system. Aux system in a different room fed by the HifiBerry over wifi has no sound on certain Tidal songs/album… The timeline scrolls but no sound. It mainly happens on MQA titles. Trying different device settings (including the default) seem to have no impact. How can I track down the source of the problem?
Example of MQA albums that has no sound every time I try it: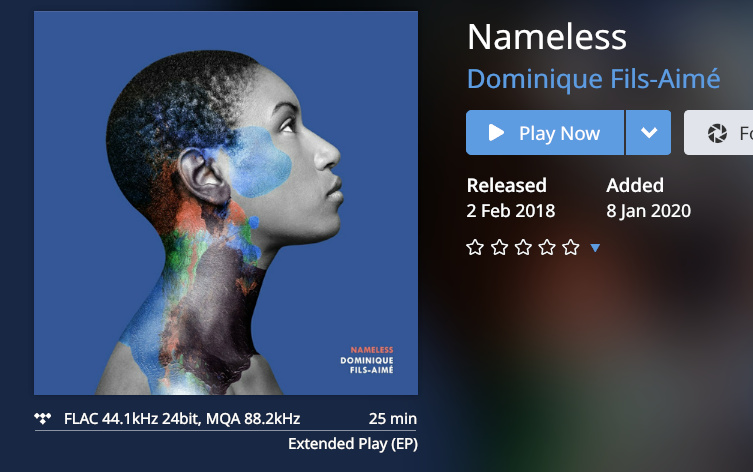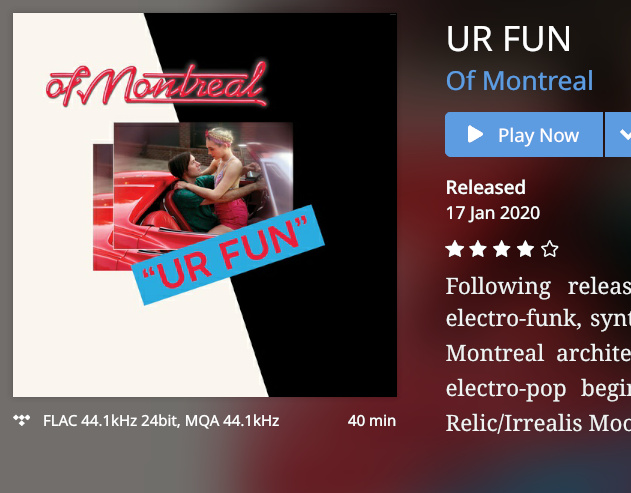 MQA examples that do work: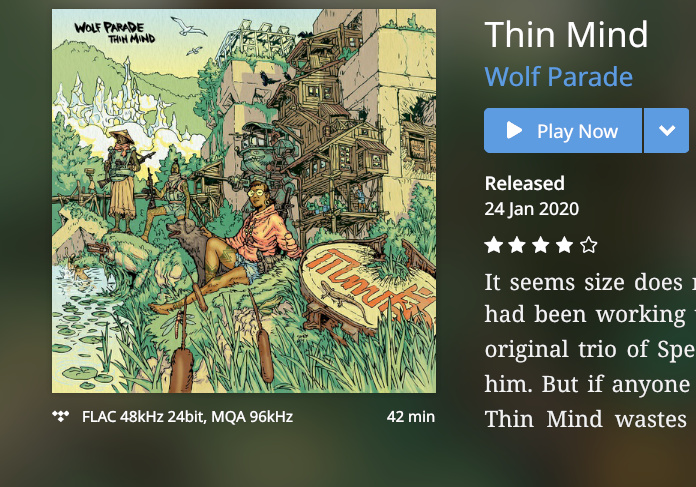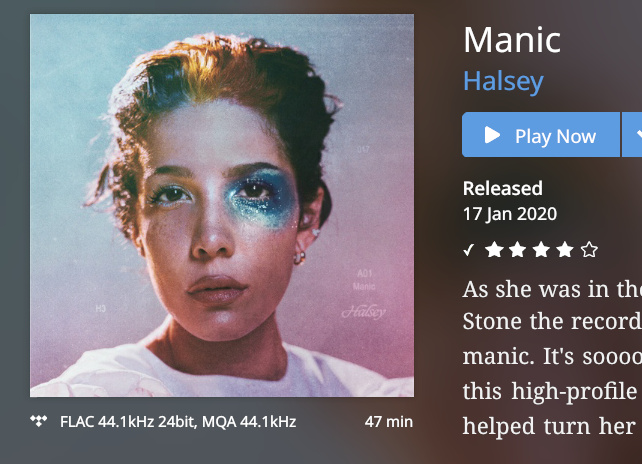 Device setting example: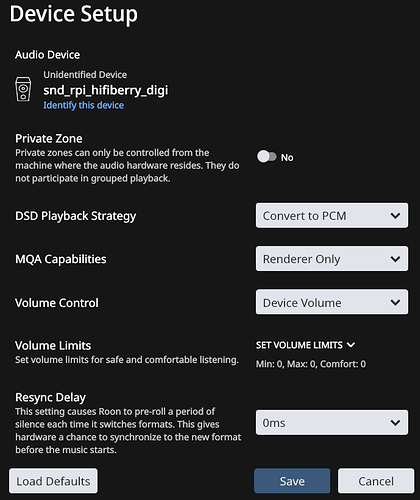 Changing to no MQA does nothing.
Ideas?