Hi Joel, thank you, indeed the integration now seems to work. I notice though that Roon doesn't pick up any Qobuz high-res content, even if the subscription provides for high-res and it is correctly configured in Roon–>Settings–>Services. I will give an example:
Here's my Qobuz settings in Roon: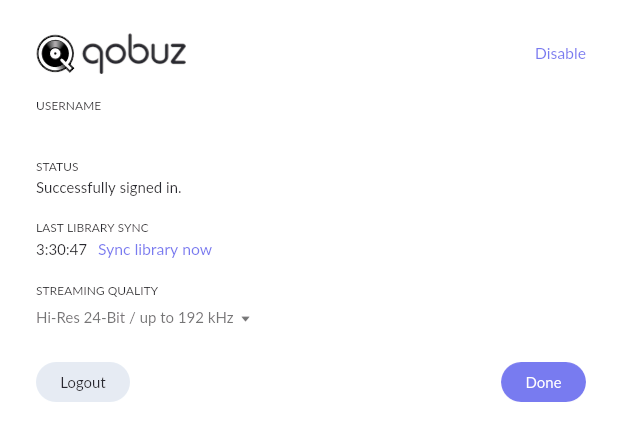 Here an album in the Qobuz app; please note that a 24/96 version is available and can be reproduced on my desktop. This is a 'Studio' account, the only account type currently available in my country: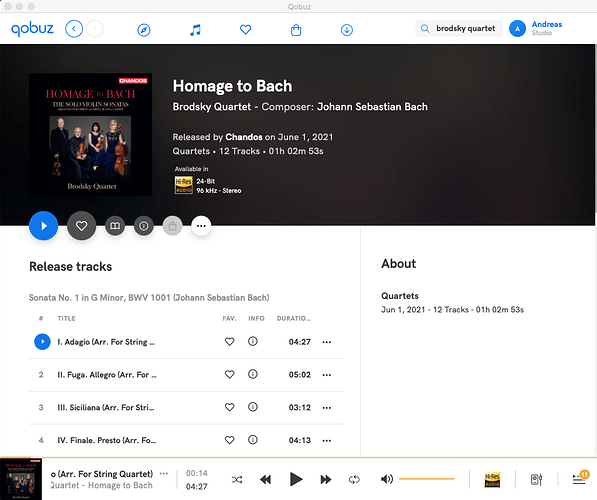 Here the same album in Roon; only a 16/44 version is shown: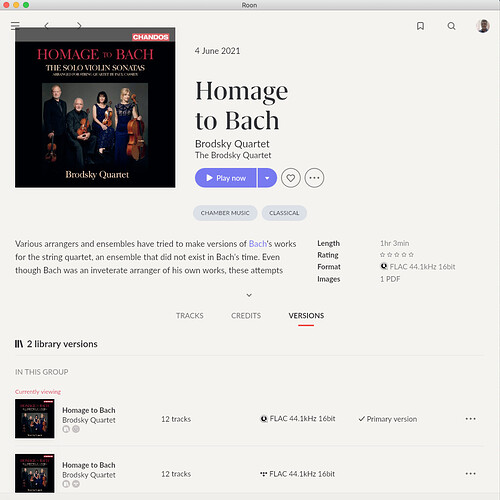 Why can't I see Qobuz high-res content in Roon?