Hi.
Not all of my artists bands shows up in the "with band" section. Is there a solution for this problem? I have tried to add the artist as "primary artist" under credits to the album released by the band, but that doesn't help.
I will show you two examples, the first one is correct, Tom Petty, I can see his soloalbums and then there's a section "With Tom Petty and the Heartsbreakers" and then there's also a section "Appearances", just as it should be.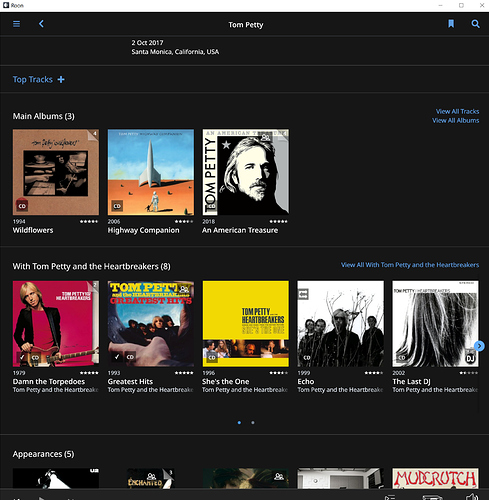 Tom Petty is just an example, Mark Knopfler and Dire Straits is also perfect and several others.
My other example is when it doesn't work. It shows Slash, but here there are no "With Guns 'N Roses" section, the albums with the band just shows up under "Appearances".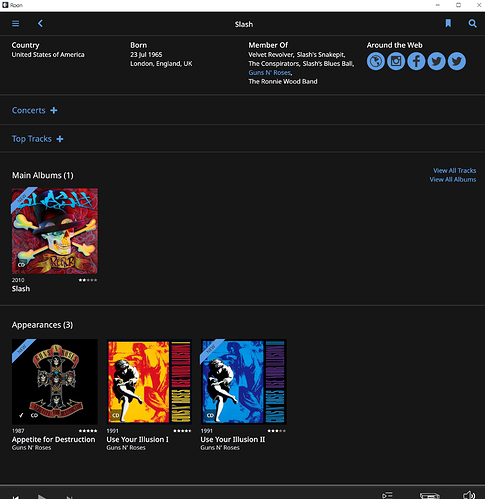 He's not the only one, another example is Stevie Nicks and Fleetwood Mac.
Help much appreciated