I am probably being a plank here but how do I actually search for say drum and bass music?
Also how do I just browse masters? jesus, why is this so hard?
Type "drum n bass" (top result) or "drum and bass" in the search, scroll down to the genres section. Alternatively, browse the genres section. [BROWSE > Genres] Also, note that when you land on a particular album you'll see recommendations relating to that album.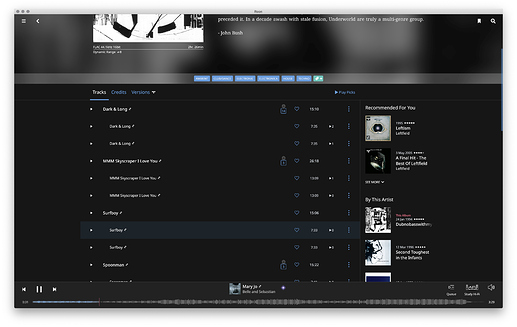 Do you mean TIDAL Masters? Of so, go to LIBRARY > Albums, click on Focus and under Format select MQA Once you have this view you can bookmark it and save as, for example, TIDAL Masters.
Alas the search does not encompass tidal only your own library. And my library genra tagging is bloody appalling and roons interpretation is no better lol
alas alas same for masters, I cannot just browse masters in tidal, the albums have to already be in your library, which feels like a kick in the nuts.
Thanks any way!
True. If you want to discover something new for a given genre you can choose Roon Radio as follows, but note that there may not be much on offer for this kind of genre, so you may fare better by looking for an album in your collections that has recommendations and trying those or seeding Roon Radio from a track from an album.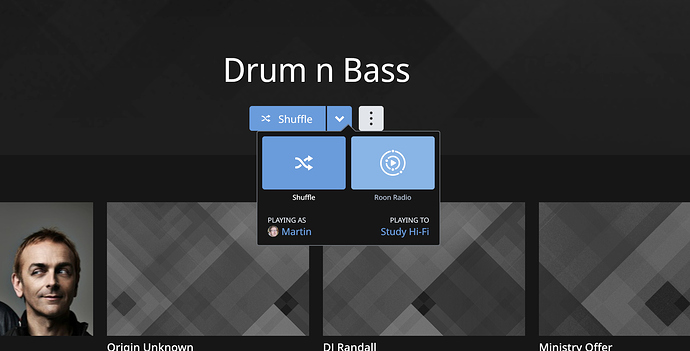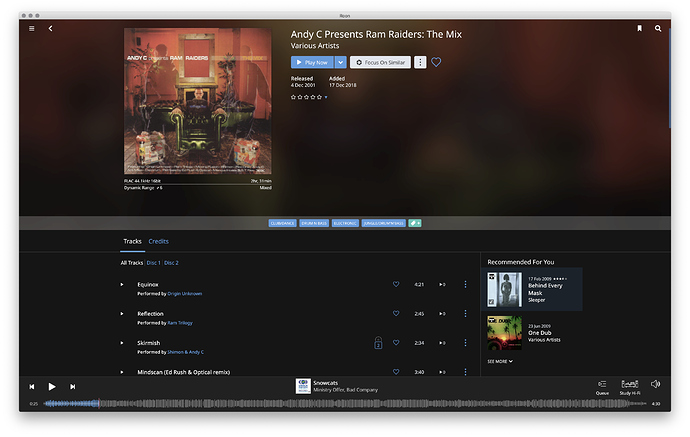 This topic was automatically closed 36 hours after the last reply. New replies are no longer allowed.