I'm not satisfied with the way Jazz albums are displayed at the moment. I think for many of us, the lineup on a particular track is of much greater importance than, say, the composer (which is displayed now).
On each and every Jazz album, the lineup is featured prominently, so it seems to be relevant information. Yes, I know, the information is in the Credits section. But for albums where the personnel changes from track to track this means excessive clicking – which is not what I want.
I found a way to achieve what I want using the Personnel tag. After some hours of experimenting I found that using "Personnel Some Name - Group" gives the most consistent result. Less than elegant, I know. The final result looks like this: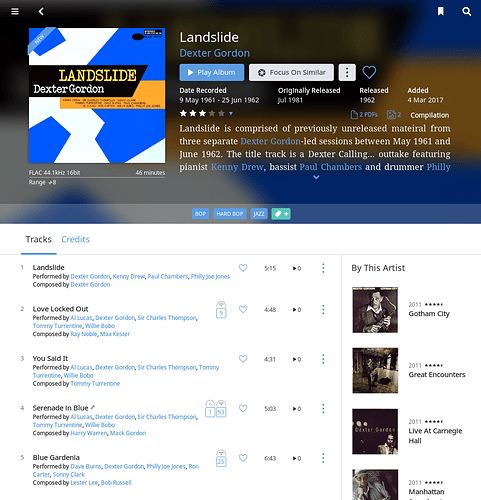 It would be better to have the instruments, too. That's not possible with Roon right now.
Here's the album's entry in jazzdisco.org: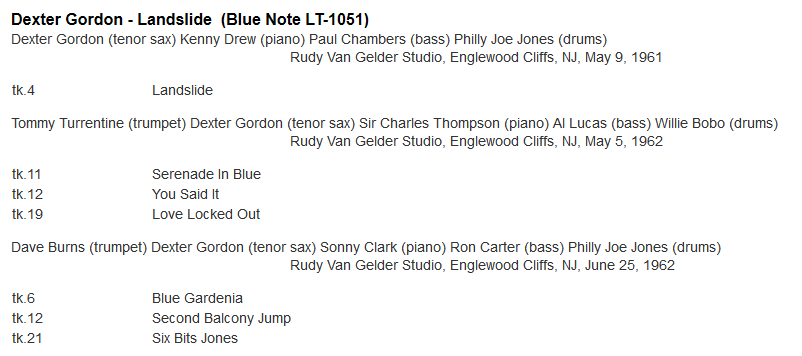 Still looks better. Please, dear staff at Roon, give us the option to display our Jazz albums like this.