I just signed up with Qobuz and can't figure out how to designate the Qobuz album as the Primary Version.
In this example, Roon has designated my local lossy copy as Primary Version. How to I change it to make the lossless Qobuz version the Primary Version? A search turned up nothing on how to do this.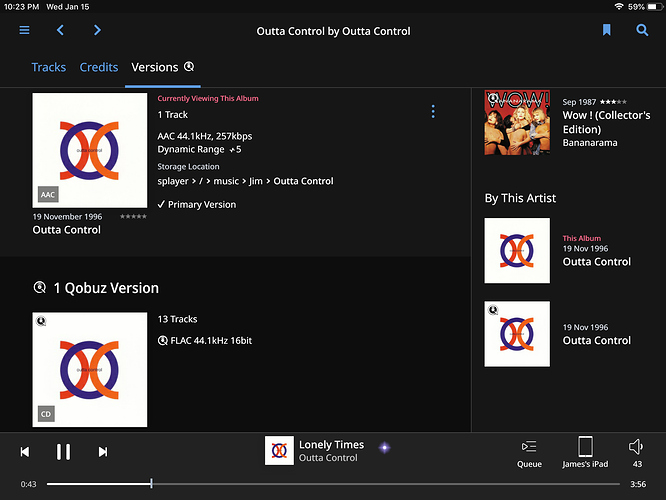 Btw, when viewing the Qobuz version of this album, there is no Versions tab. When viewing the local copy, there is a Versions tab as shown in the pic above.