Hi there,
I am looking for more detailed instructions on how to setup headphone corrections in matrix using Oratory PEQ text files.
HQP manual is unfortunately not very helpful for me.
On the Matrix pipeline I can load the text file and I can see it in the plot. But how can I activate these filters? Shouldn't be the gain column be populated automatically?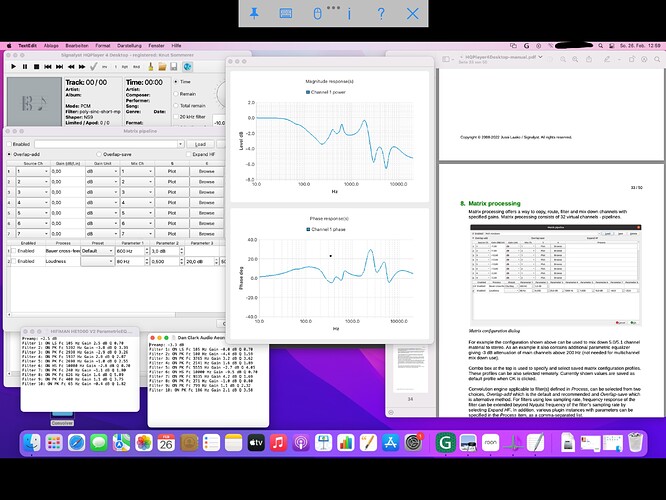 Edit: I uploaded another screen shot. One can see that the preamp gain for the HE1000V2 of -2.5 dB is not shown in the plot. For the Dan Clark file (-3.3 dB, same format) it can be seen.