How to eliminate album duplicates?
If you click on edit you will find an option to delete the entire album.
And if it is a duplicate I usually find it actually tells me it is a duplicate when I click edit.
Be careful with the delete option. Deleting in Roon can mean the actual files are removed.
Where is the control for edit you mention? I am running version 1.8 on a Mac.
And I have both duplicates and much of the artwork is not shown.
Just click on an album.
You will see the three dots to the right of it, click on them and you will get a menu.
Click on the bottom option of edit album which opens up the album editor.
Scroll down and again bottom option is delete album.
But as @Rugby wisely says be absolutely sure as it's final.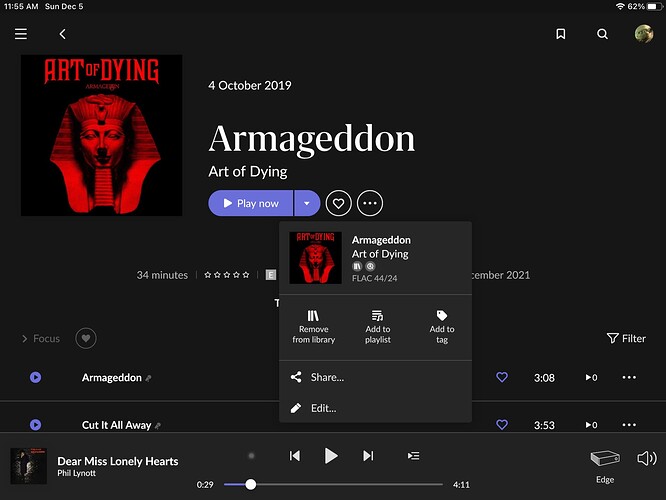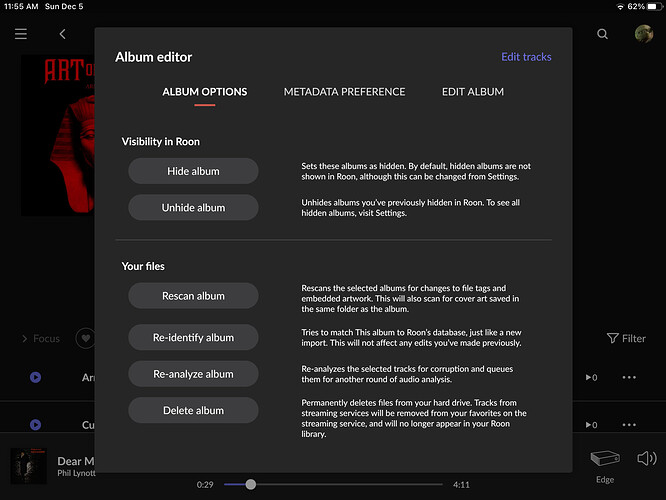 Do you have show hidden tracks and albums active ? If so turn it off. Ensure albums are the same version of the recording as likely thet are not if showing up twice or more you can merge alternate versions of an album so you just show one in the library the rest will be under versions tab. Use 3 dot menu and edit to do this. This option isn't available on phone remotes only tablets and pc version.
DO NOT DELETE anything unless you want your music permantly deleted.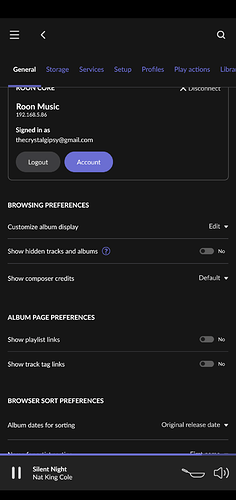 Yes I can use the album editor. But how/can I do multiple albums at the same time. This is a very long process.
Dan