How do I find for instance "Petite fleur" played by Benny Goodman?
Do you have it in your library?
No, I try to find it in Tidal. But is there a difference? Thank you.
It seems that this song is simply not available on Tidal. So there is no way to find it.
But no one has answered the OPs question - How to find a given track from an artist?
You just type it…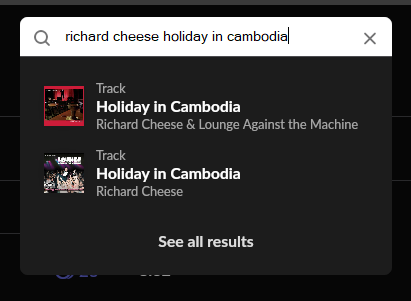 As others have said, the track you're looking for isn't on Tidal or Qobuz so, unless you have a local copy, Roon returns nothing. Typing in just the song name returns many tracks by that name recorded by other artists.