Content you're reporting an issue with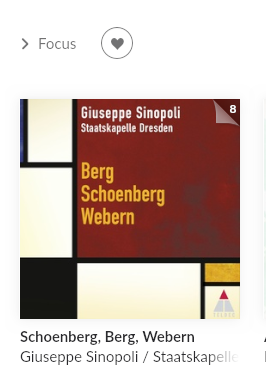 I have a general question / request that Roon allow a user to group tracks found in an album together into a single composition. As is found in most classical symphonies. The specific Roon failure that is annoying me currently is shown below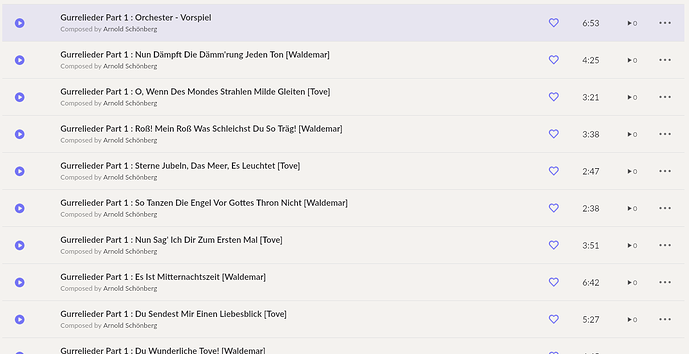 How can I FORCE Roon to group all Gurelieder Part 1 tracks into a single composition. In this case playing with the Tags using Mp3tag (works sometimes ) is not having the desired effect.
Have you made any edits to this content in Roon?
Is the album identified in Roon?
Yes it is an identified album. Incidentally why won't you play nice with Discogs ?Discogs has a MUCH more complete catalog of vinyl and Classical releases than any of the sources you currently use
Is this content from local files, TIDAL, or Qobuz?
It's local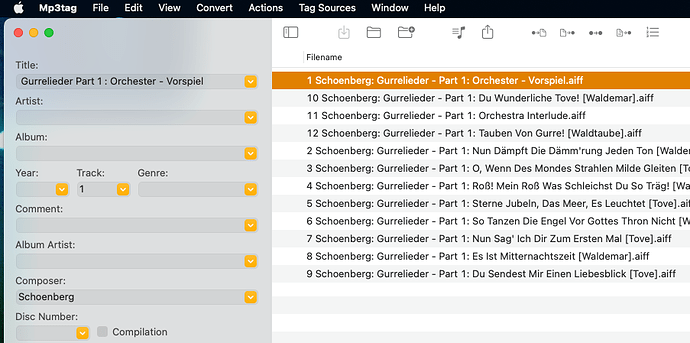 Screenshot of import settings
Not relevant
Description of the issue
I have a general question / request that Roon allow a user to group tracks found in an album together into a single composition. As is found in most classical symphonies. The specific Roon failure that is annoying me currently is shown below
My question remains how can I force or trick Roon to group the Gurrelieder part 1 tracks into a single composition that would be played in order track 1 to 12