We have discussed about the issues around classical metadata before.
For the past four hours I have worked to correctly tag the following album, so roon can recognize the compositions contained in it.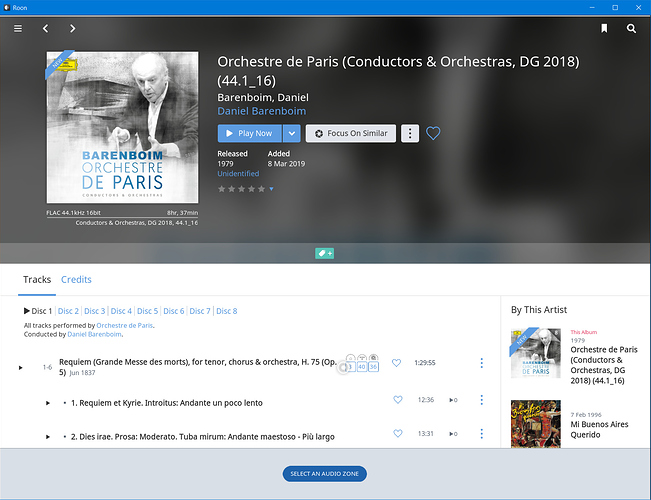 The box is not contained in the roon database, so I did what everyone recommends. I went to
allmusic.com
and copy / pasted the "official" composition and movement designations as listed on
allmusic.com
to the album tracks.
Lo and behold, most of the compositions were correctly identified. But with some roon seems to struggle for reasons I do not comprehend.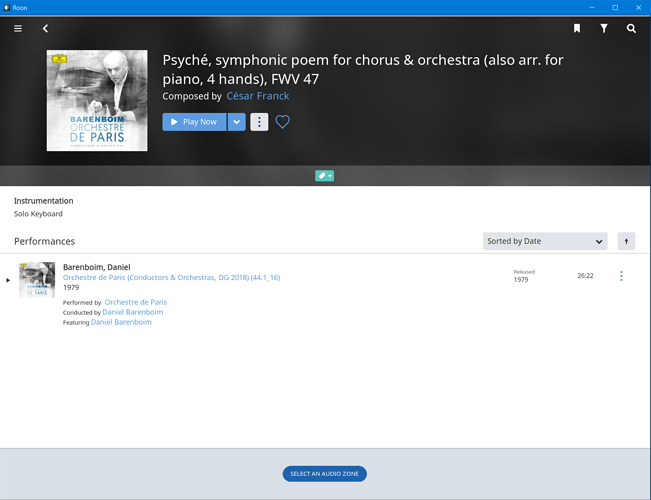 I labelled Psyché with the metadata I got from
allmusic.com
as shown in the screenshot above. roon does indeed list Psyché as a composition, but as one unique to my Barenboin / Orchestre de Paris album. However in roon there exists another entry for Psyché, which is the following: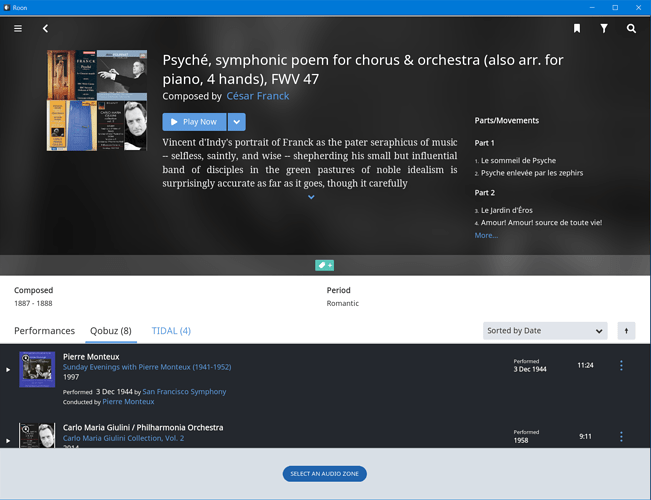 The title of the roon composition is exactly the same as the one in my metadata, yet roon stubbornly refuses to attribute the correct composition to my tracks.
roon PLEASE:
clean up the process of how roon identifies compositions. How hard can this be. There are a finite number of classical compositions. Doing a fuzzy match should lead to the correct match in most of the cases. In my case the match is not even fuzzy it is exact
give us a way to browse the "official" roon database of compositions
give us a way to manually link a number of tracks to a composition from that database
I am not very hopeful. I am expecting the following reaction from roon (thrilled if I am proven wrong):
thank you for your valuable feedback, we are aware of the problem
this is an extremely difficult problem to solve, as we are dependent of third parties such as allmusic.com, Rovi etc. for our metadata
we are continuously working to improve the quality of our metadata, but cannot give you any timeline as to when your particular issue will be solve