I'm using a Roon Nucleus. All firmware and software are up to date.
I receive a lot of pre-release music, usually in the form of files, often but not always .wav. Usually a cover image is included. Because it's pre-release, Roon can't recognize the album. Usually I just make sure images (including the cover image) are included in the folder with the music and the cover art shows up, but it doesn't always work. I'm providing one example here, below.
Recently I found an old post suggesting that cover art should instead be in a separate folder called "artwork" alongside the tracks, so I tried that, too: No dice.
Here's an image of the nested music folders (you'll see that there are several images; the front-cover image is the largest):


and here's what I see in Roon immediately after forcing a rescan: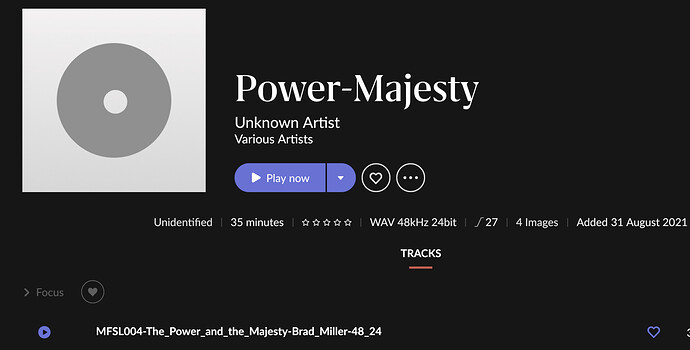 So how do I fix this?
Thanks.