I'm confused about how to set up audio zones. Right now I've got all three of my zones playing but I don't know how to drop down to just one, or to play just two of the three, and so on.
Just a bit ago I had one system playing, the system labeled Alpha USB, and the menu looked like this: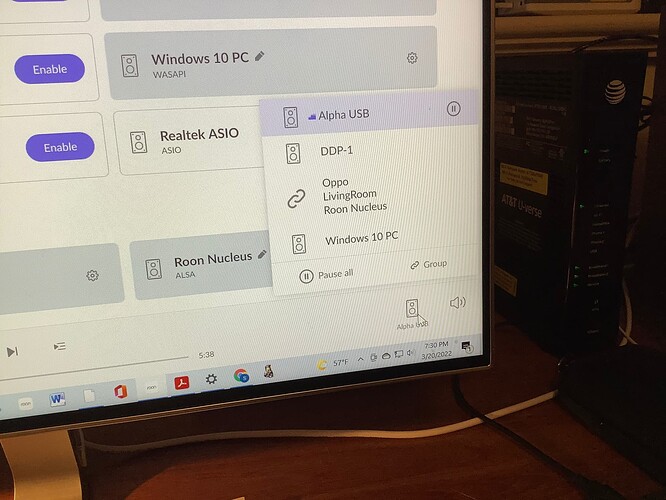 Lower down are three other entries when I think there should be just two others. Oppo andLiving Room make sense as they are two legitimate zones, but DDP-1 is in the same audio system as Alpha USB, so I've obviously got it wrongly named.
I wanted to play all three of my zones and so now the menu looks like this: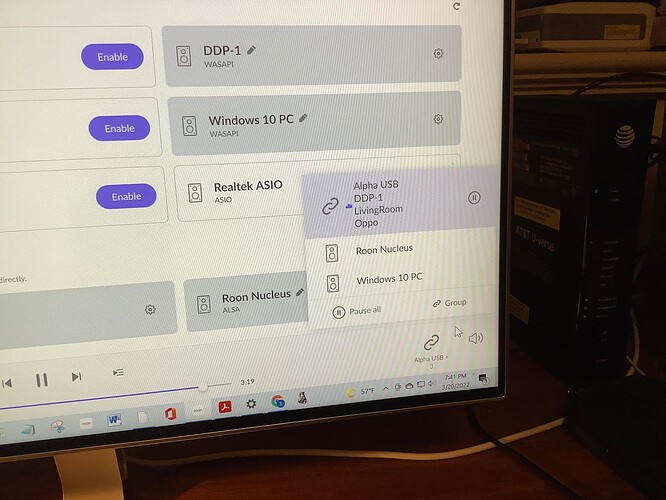 In this case the menu shows four zones, but again, I only have three.
It should say Oppo, Living Room, Alpha USB.
Another problem adding to my confusion is the label names I've assigned. I've no longer got access to the original generic names, but regardless, the DDP-1 and the Alpha USB are actually two parts in the same audio system/zone so I've named one of them incorrectly, but I don't know which one is which. I don't know how to sort it out.