How should mix (DJ compilation) albums be tagged? See this album as an example: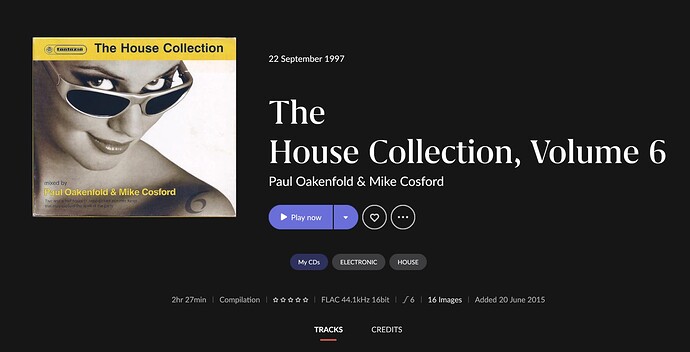 Currently below the title it has the artists Paul Oakenfold and Mike Cosford. Going into "edit album", it has them both separately as "primary artist links". The "album artist" is listed as "Paul Oakenfold & Mike Cosford".
Now, what is the correct way to tag this? Instinctively I would set the album artist as "various artists". I would change the title to "The House Collection - Mixed by Paul Oakenfold & Mike Cosford", as that is what it says on the cover. And I would leave primary artist links as it is, I guess.
Thoughts?