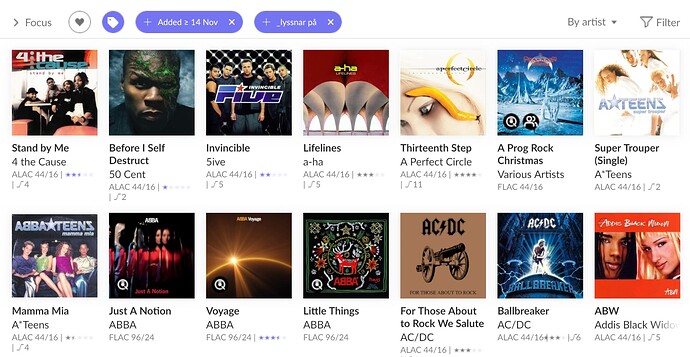 Hello everyone.
I am trying to get a "perfect way" to add new and old music that I haven't listen to, or am about to listen to. I don't want the music to fall betwen "the cracks".
So I have added "new" my music according to enclosed picture
I do listen to every album, I will add stars between 1-5 and when I'm finished, I would like to remove the "tag" "_listen to"… to add it was a breeze. But HOW do I remove that tag from ONE single album. Can anyone help me with that?
Then I have a second question. I would like to save my notes for the album, to make sure that I in a easy way can connect it to the album in question. Is there a way for that?
Anything else that you have thought of that I haven't, that I've should?