Roon Core Machine
i7, 16GB
Networking Gear & Setup Details
Cat 6, Netgear GS108
Connected Audio Devices
HQPlayer → NAA/SOtM SMS 200 Neo
Number of Tracks in Library
250k
Description of Issue
In device setup I get the option for both fixed and device volume. If I choose device volume the parameters match how volume is set in HQPlayer.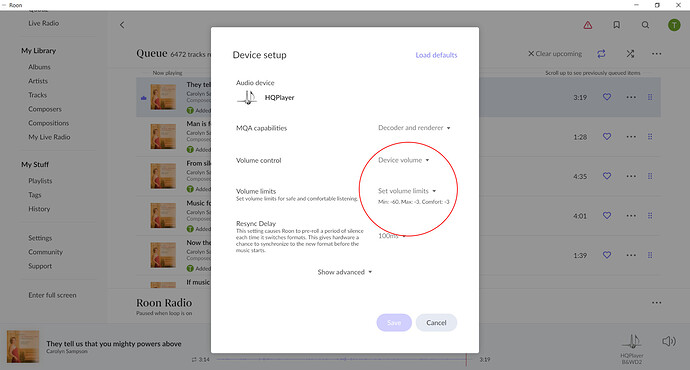 But I cannot control the HQPlayer volume from roon. Only fixed volume is enabled.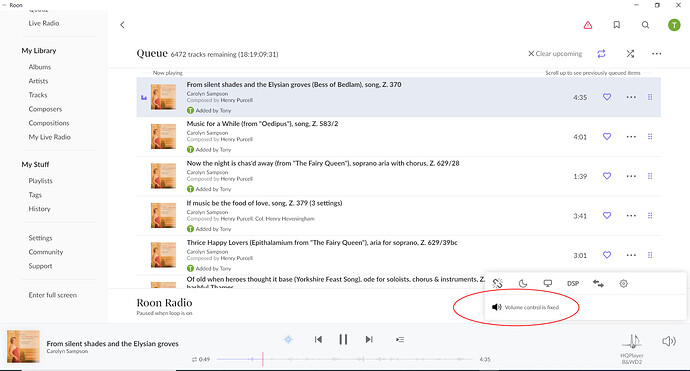 There have been quite a few posts on problems with build 831 iPad volume integration. I don't know if something related is affecting other devices like HQPlayer?