Content you're reporting an issue with
![Missing artwork|690x370](upload://5zvMR8qQBk8J5PN1FjxKeYgAOpg.jpeg)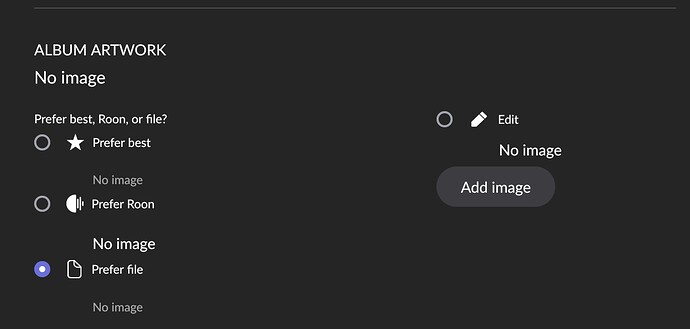 Have you made any edits to this content in Roon?
Yes
Is this content from local files, TIDAL, or Qobuz?
Screenshot of import settings
Description of the issue
Hello,
Hundreds of cover images that I had added to my Roon library are seemingly gone, I realised yesterday.
This may have happened in the last months without me being aware, as I have been mostly away from Roon, except for some streaming and the successive updates.
In Roon Edit Album window, I see either no image (like in the screenshot), or some image provided by Roon instead of mine.
The problem seems to affect to ripped CDsn as flac, to which I "added" an image in the Edit Album window. There are no visible jpegs in the album folder.
I tried restarting the core, turning it off and on, Clearing the cache…I think this is all.
BTW, I wonder where Roon stores the images that I add in the Edit Album window.
I am running Roon on a Nucleus +. Version1.8 build 831.