Core Machine (Windows Home/Asus laptop on Wifi /Roon version 1.6 stable 64bit)
TEXT GOES HERE
Network Details (homenetwork xs4all.nl-Fritzbox 7581 and repeater 1750E /Bluesound Pulse Soundbar 2 connected wired and by WiFi and Vault 2i wired on Ethernet)
Audio Devices (Specify what device you're using and its connection type - USB/HDMI/etc.)
The Pulse Soundbar 2 is wired and also connected through Wifi. The Vault 2i is wired
I have tried to share the music files that are on the Vault 2i with Roon, but I cannot create a shared folder within Roon, despite the fact that the Vault is enabled in Roon.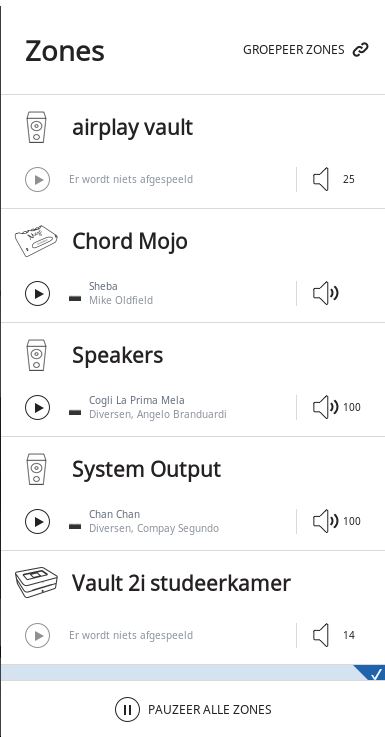 If I want to add the files on the Vault within Roon, but the path will not be regognized.
I have tried all kind of different path names….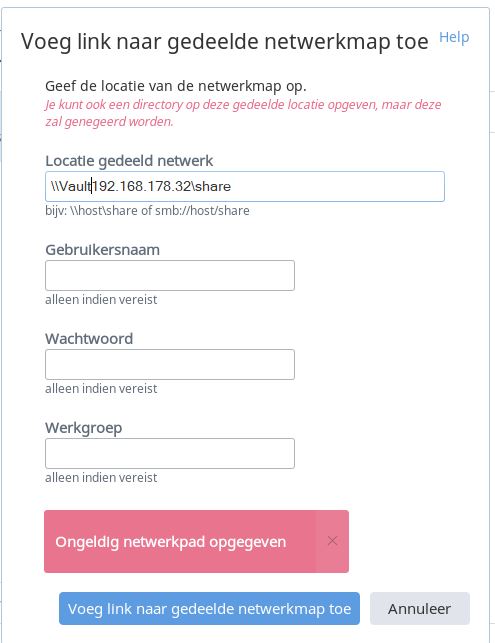 what can I do to solve this? I do appreciate any support.
Frank Haselager