If I try to log in I get this screen: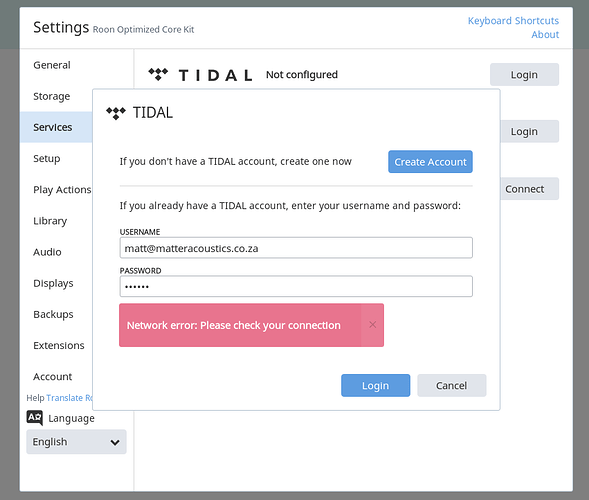 I have rebooted, deleted the TIDAL registry entries in the Database but still no joy. I have changed the DNS servers in my router to 8.8.8.8 & 8.8.4.4 Still the same result!
I can log in and stream tidal from my PC using the PC app as well as the web-based streamer so I know the account is fine.
Any ideas?